State Civil Rights Team Visits Hartland High School
March 11, 2021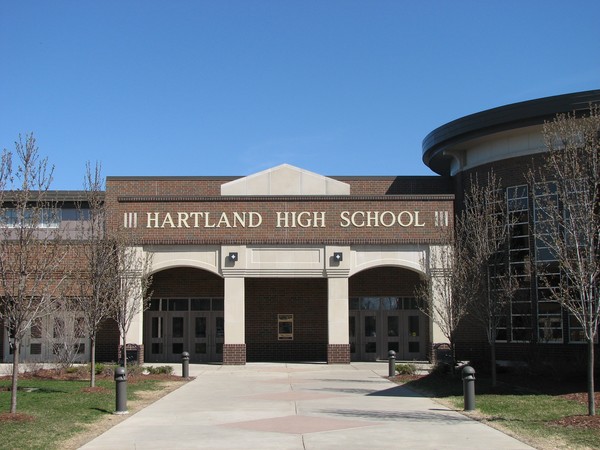 By Jon King / jking@whmi.com


A representative from the Michigan Department of Civil Rights (MDCR) will be at Hartland High School today as the district continues efforts to respond to allegations made last week by a student of color that she was racially harassed on an ongoing basis and that staff members knew about it "and did nothing."

18-year old senior Tatayana Vanderlaan, a young Black woman, posted on social media several instances in which she said she was subjected to racial taunts and epithets by fellow students, including the n-word, as well as threats, including that she should be "lynched".



The fallout from the revelations included a statement issued by MDCR Director James E. White, who said he was "very troubled by the report," calling it an "unacceptable situation" that needed to be brought to an immediate end. White said he was also disturbed by reports that teachers and school administrators were unresponsive when the situation was first brought to their attention, adding that the Department had been in contact with the school "to assist in evaluating their policies and to offer training help."

Vicki Levengood is the Communications Director for the MDCR and tells WHMI that Charles Schroeder with their Community Engagement Team will lead the effort. Levengood said their main goal will be to make sure Ms. Vanderlaan will be safe, as well as all other students, and that the district is "in a good place going forward." She said today's visit will only initiate the process, which may take months to complete.

Today's visit follows a meeting last Friday with representatives from all five Livingston County school districts, several charter schools, and the Livingston County Diversity Council, to look into why such incidents have taken place, not just in Hartland but other districts in the county as well, and how to prevent them in the future.

Hartland Superintendent Chuck Hughes addressed the issue in his weekly COVID-19 update to the district's parents, saying they are "currently in the process of reviewing our practices and expectations to guide our plans for what education and professional development looks like as we move forward. As part of this process, we will review policies regarding students and staff to ensure that there remains zero tolerance for individuals who choose to ignore our core values of reason, respect, and responsibility."

At Monday's school board meeting, Hughes indicated that some students involved will be put on an educational plan because of behaviors they've displayed, while others would go into the disciplinary process. He added that while they thought they were doing all the right things as a district, it was obvious "something went wrong" and that they needed to "make sure that we address that as a community, as a school district."

Levengood said that part of their process is to also determine if a civil rights violation has occurred, and if so, investigate that fully and impartially, ultimately seeking sanctions if applicable.

The Livingston County Sheriff's Office is also conducting a criminal investigation into the threats made against Vanderlaan.