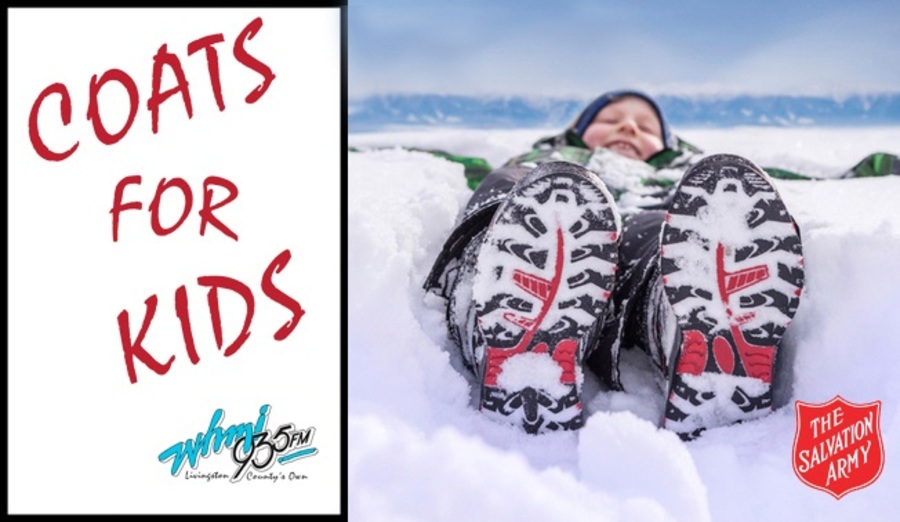 This year the Salvation Army of Livingston County projects an even greater number families will need assistance with winter clothing. New coats, hats, gloves & mittens, snow pants, and winter boots or clean and gently used items can be placed in the WHMI Coats for Kids boxes throughout the area including:

- Brighton Ford (Grand River & I-96)
- Once Upon A Child-Brighton (Grand River across from Meijer)
- Dan Hall Chrysler/Dodge/Jeep Ram (Pinckney)
- Huron Valley Chamber of Commerce (317 Union Street-Milford)
- Gentle Family Dentistry (546 North Lafayette Street-South Lyon)
- Spartan Tire (716 South Michigan Avenue-Howell)
- Mugg & Bopps:

763 South Michigan Avenue (by the Railroad Tracks-Howell)
1600 Pinckney Road (D-19-Howell)
11055 Highland Road (M-59-Hartland)
7999 Mason Road (Fowlerville)

All donations will be made available without cost to those in need at The Salvation Army Church and Social Services building on Lake Street in Howell. These donations are not for resale at the Thrift Store. Help make it a warmer winter for area children with a donation to Coats for Kids and thank you from The Salvation Army of Livingston County and all of us from 93-5 WHMI. Livingston County's Own, Classic Hits.