Black Hartland High School Student Alleges Harassment, Racism
March 3, 2021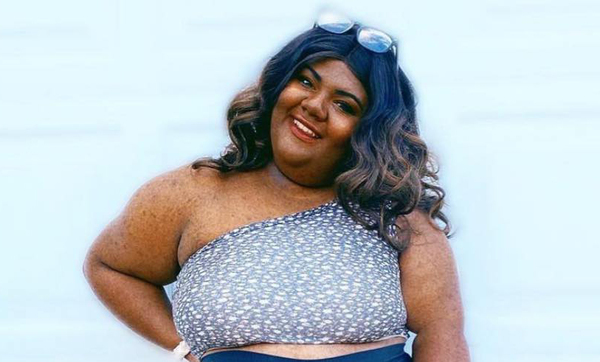 By Jessica Mathews / Jon King / News@whmi.com


A Black student is speaking out against Hartland Consolidated Schools, alleging she's being subjected to "terrible racism" and harassment but says nothing is being done to stop it.

18-year-old Tatayana Vanderlaan is a student at Hartland High School. In a Facebook post Monday afternoon, Vanderlaan said that she is repeatedly called racist names, including the n-word, and that in one instance she was ridiculed about her hair and her appearance, and that a teacher "heard it all and said nothing." She said she chose not to attend school for about three weeks because she was scared to return as a young Black woman in a school that is supposed to be "safe & stress free" but "did not feel safe or comforting at all."




Hartland Superintendent Chuck Hughes said the district is aware of the allegations and is completing an investigation. He sent out a letter to families stating the district does not "take the allegations lightly and will do everything possible to ensure that all children are safe and welcome at school every day." That letter is attached.

Vanderlaan told WHMI that she had to be escorted off campus Tuesday due to a threat of being "lynched." Hughes told WHMI her guardian contacted the school asking that the student be escorted to a vehicle at the end of the day due to what was stated to school personnel as a threat. He said the threat has been unsubstantiated by their administration and turned over to the Livingston County Sheriff's Office for further investigation. Hughes said as in all cases of this nature, they'll investigate the details surrounding the allegations of racial harassment to ensure that every student has a safe environment to learn.

Livingston County Sheriff Mike Murphy confirmed that they have launched an investigation for intimidation, but stressed that it is in the very preliminary phase.

Meanwhile, the Livingston Diversity Council released the following statement in the aftermath of the post;

"Racism, discrimination, oppression and hate are not qualities that any community should want for itself, yet many communities struggle to move away from our long and layered history and missteps of the past. These attitudes and belief systems have now been passed to the next generations in Livingston and it is our responsibility to disrupt these patterns. We need to do better by our children and by our children's children. The Livingston Diversity Council developed a collaborative with several of our districts earlier this year to begin looking at how diversity, equity, inclusion and access are addressed in our Livingston County schools. We are looking to identify what supports are inherent in existing policies, curriculum, programming and professional development and where the gaps are in these areas where more work can be done to support our students, their families, faculty and administration. No student should fear attending school, no teacher should have to question how to support students while addressing problematic behavior and no administration should be reluctant to do what is right, but if the supports and structure are not there, we all fall."


Facebook photo.