Felony Charges Filed Against Lawmaker For Incident Near Fowlerville
April 16, 2021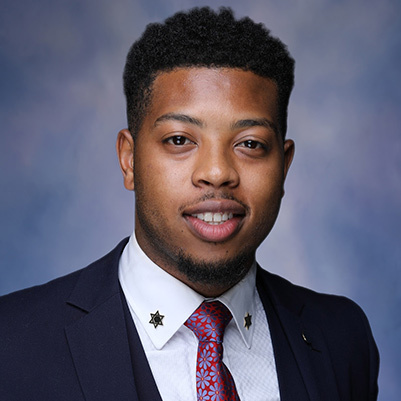 By Jon King / jking@whmi.com


A State Representative from Wayne County has been arraigned on felony charges stemming from his arrest last week near Fowlerville.

Chief Assistant Livingston County Prosecutor Carolyn Henry earlier on Friday authorized a felony complaint against Democratic State Representative Jewell Jones of Inkster for the April 6th incident, charging him with four counts of Resisting and Obstructing a Police Officer, Operating a Motor Vehicle with a High Blood Alcohol Content, Operating a Motor Vehicle While Intoxicated, Possession of a Weapon Under the Influence of alcohol and Reckless Driving.

At his arraignment in front of Magistrate Jerry Sherwood, Henry referred to the incident as "a very serious matter that put the safety of our community at risk and put paramedics tending to a patient at risk." Henry said they received calls from citizens regarding his "dangerous driving" on I-96 while "extremely intoxicated." Henry said that Jones had driven his vehicle into a ditch and that his passenger required care by responding paramedics. She said it was at the time that Jones became "extremely uncooperative and confrontational with the paramedics."

Henry further alleged that Jones attempted to use his "status of importance, as he put it to the paramedics." She said that due to his "erratic and assaultive behaviors toward the paramedics, the police were dispatched," but that he continued to be confrontational, uncooperative and insisting again to his status of importance by flashing badges rather than producing the identification as law enforcement officers were requesting."

She added that his behaviors then escalated to a point that troopers had to "Tase and pepper-spray the defendant" and that "this all occurred on I-96 on a busy highway." Henry stated that Jones "should have known that because of his position as an Inkster reserve police officer, member of the National Guard and Michigan State Police representative that his choices on April 6th were unlawful and a danger to our community."

Henry requested that due to the "high level of alcohol in the defendant's blood" the court order he consume no alcohol while out on bond and submit to random testing. She also wanted Jones not to be allowed to drive and that he surrender his license to the court, as well as any weapons.

Jones' attorney, Ali Hammoud, argued that the statements were mere allegations and that his client was presumed innocent and also had no prior criminal record. Magistrate Sherwood declined to order Jones to stop driving but did order him not to consume any alcohol or drugs while out on bond and to undergo random testing. He also said he was not to possess any weapons except for duties with the Michigan National Guard. He then set a $15,000 personal bond. A probable cause conference in the case has been scheduled for April 27th in front of 53rd District Court Judge Daniel Bain.

Jones was arrested after Michigan State Police troopers from the Brighton Post were dispatched to a crash in Livingston County along I-96 in the early evening of April 6th. Jones was released the following day pending lab results. While the specific details of the incident have yet to be released, a video made by a driver on I-96 at the time recorded a black SUV with a license plate matching Jones' vehicle swerving in and out of traffic.

Jones is in his third term representing Wayne County's 11th District. He is also an Inkster Auxiliary Police Officer. Jones was pulled over by Michigan State Police in May of 2018 while driving eastbound on I-94 for speeding, having a window tint and an obstructed license plate. Open intoxicants were discovered in the vehicle, although police said neither Jones nor any of his passengers were drunk. The open intoxicant charge was eventually dismissed and Jones paid fines for the other violations.