Cleary Students Qualify For International DECA Competition
March 1, 2023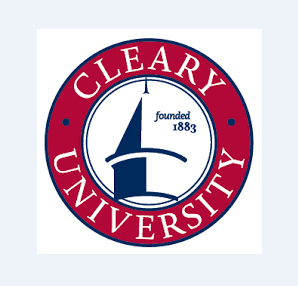 Jessica Mathews / news@whmi.com


Students at a local university have qualified for the international DECA competition.

DECA students at Cleary University in Genoa Township competed in a statewide Career Development Conference, and seven qualified to compete in the International Career Development Conference that will be held in Orlando, Florida in April. They'll compete against 1,000 DECA students from around the world, demonstrating their career knowledge and skills.

The seven local students who qualified for the international conference include:

Michael Lloyd: first place: individual case study
Chelsea Hendra and Libby Cook: first place: team case study
Julianna Caro: second place: individual case study
Cristina de Miguel: top six qualifier: individual case study
Cristina de Miguel and Juliana Caro: top six qualifier: team case study
Sophia Coelho and Dana Weitenberner: top six qualifier: team case study

Kelly Genei is the associate professor at Cleary who also oversees the DECA program and said the number of competitors at this state conference was the highest in years.

DECA prepares college and high school emerging leaders and entrepreneurs throughout the world for careers in marketing, finance, hospitality and management. Its collegiate competitive events program allows students to test their experience, skills and knowledge while representing their university. They compete for top international honors in one of 25 different categories. Business and industrial leaders serve as judges for the competition.

Last year, at its first ever international DECA Career Development Conference awards competition, Cleary brought home three grand awards.

More information is available in the attached release.