Brighton Area Women's History Roll Of Honor Announced
March 14, 2023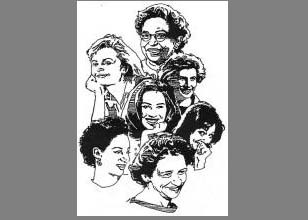 Jessica Mathews / news@whmi.com


The 2023 Class of the Brighton Area Women's History Roll of Honor has been announced.

The honorees were announced at the recent Joyce A. Powers Memorial Lecture, who passed away last August and co-founded the Roll of Honor. The 2023 class includes:

Colleen Gleason, a Brighton resident and award-winning, best-selling author; the late Thelma Lett was the 20-year Membership Director of the Livingston Diversity Council who stood and spoke against a hate group in 1994; LuAnn Loy is an advocate for students of all ages and abilities who serves on the LESA Board of Education; Anne Richardson formed a parent support group in 1996 for parents of children with disabilities in Livingston County and is the former executive director of The Arc Livingston; and Jane Jarvis Tomlinson. Her has family ties to Brighton that originated in the 1800s and her family-owned business, Jarvis Menswear, at 306 Main Street operated for many years with Jane as seamstress and sales clerk.

Two others were recognized in the "Outstanding Historical Accomplishments by Young Women" category.

Sabrina Ann Nauss became the first female to win a Michigan High School Athletic Association (MHSAA) wrestling championship on March 5th of 2022 at Ford Field. Genevieve Urbain is a 2022 graduate of Brighton High School who worked to have the University of Michigan recognize Willis Ward's accomplishments and challenges resulting from Jim Crow prejudices

The honorees will be celebrated throughout March in conjunction with Women's History Month at the Brighton District Library.

Roll of Honor President Beth Walker told WHMI they had a terrific audience of around 90 at the Lecture event, where longtime University of Michigan Softball Coach Carol Hutchins spoke about the 50th Anniversary of Title IX and its effect on women. Some of her former players attended, along with many U of M and softball fans.

The honorees will be officially inducted into the Roll of Honor on August 12th at a public celebration at the Library.

Complete information about all of the honorees is attached.