Linden changes game plan with playoff rematch against Fenton
November 3, 2022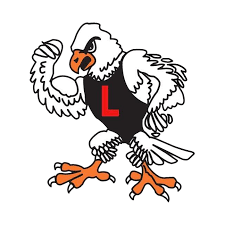 The turnaround for Linden actually happened before a loss.
The Eagles (6-4) adopted a new attitude.
Win Monday's practice. Then Tuesday's workout. Wednesday and then Thursday. The Eagles believed if they accomplished that it would carry over to Friday's games.
The outcome that week wasn't what they wanted, losing 28-21 to Mt. Pleasant (9-1) who was crushing teams and sending them home crying. Linden did not prove it could beat anybody that night. But the young men proved that they could compete with an elite team in the state.
Now let's see if this new mantra works against the Eagles' biggest nemesis. They face Fenton (8-2) at Fenton in a Class 3 District Finals Friday.
Fenton got off to a hot start and held on to beat Linden during the regular season. The loss proved costly. It not only was Linden's 10th consecutive loss to Fenton, but it cost the Eagles an outright Flint Metro League Stripes Division title. Instead they shared it with Fenton and Schwartz Creek.
The three teams finished 4-1 in conference play.
"One of the biggest things is how do we approach big games," said Linden coach Chad Williams. "A lot of kids were on the edge. If you fall off the edge you can't beat anybody."
Linden did not play in the moment until the second half the last time these two teams met. Fenton quarterback Nolan Alvord tossed three touchdown passes as it soared to a 28-7 lead. But lLinden settled down and continued that no quit attitude that makes this program special.
Fenton held on 28-21.
Maybe things are falling into place for Linden. It beat Haslett (6-4) to advance to the District Final while Fenton struggled with Holly (4-6) during a 29-26 first-round victory.