Brighton's Zach Stewart Named Student-Athlete of the Week
October 11, 2018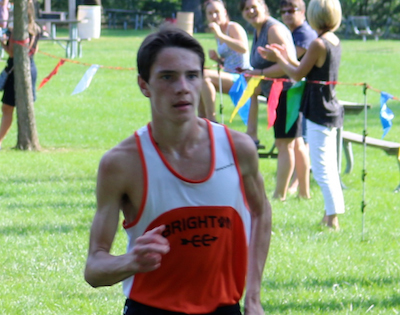 Here is the student-athlete of the week, brought to you by Bob Maxey Ford of Howell, just one mile west of the Latson exit.

This week's student-athlete is Zach Stewart of the Brighton cross country team. Zach had a pair of second place finishes against quality opponents last week. He took second in a dual against second-ranked Plymouth which the Bulldogs won, and also finished second at the Greater Flint championships on Saturday, an event the Bulldogs also won. Picture by Tim Robinson/Courtesy of The Livingston Post.


Congratulations to Brighton's Zach Stewart, from Bob Maxey Ford and WHMI, Livingston County's Own 93-5.