Brighton AD Adds To Call For Change In Mask Restrictions
September 12, 2020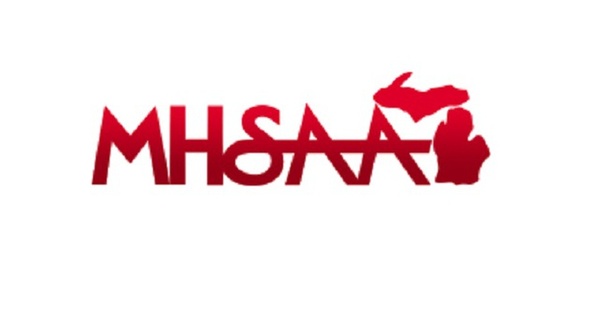 Brighton athletic director John Thompson continued to make his case for removal of masks for high school athletes on Friday. One case involved an unidentified volleyball player at a KLAA school who passed out during a conditioning drill on Thursday while wearing a mask. The athlete was uninjured and awakened a short time later. Wayne-Westland Community Schools athletic director Eric Schambers said in an email to Thompson that the situation was exacerbated by the absence of a trainer, who herself was being tested after being exposed to the coronavirus. Thompson said Thursday he has concerns about sports where athletes are required at this time to wear masks, including football, volleyball and soccer.

"On any of these issues, you're going to find somebody who will say, 'athletes train with masks on, and yes, sometimes elite athletes work on oxygen differentiation, and increasing their levels and those type of things.'" he said. "I'm working with 12-18-year-olds. We love our kids in Brighton and love all our kids in Michigan. They're working hard, but this isn't the Olympic training center."

Thompson released a video from Brighton and Howell gymnastics coach Nancy Gregory, where an unidentified gymnast, who was wearing a neck covering called a gaiter, landed flat on her back during a floor exercise when the gaiter slipped upward, covering her eyes. Neither girl was seriously injured, fortunately. The American Association of Pediatricians recommends that cloth face coverings be worn by athletes on the sidelines, as well as coaches and spectators. That currently is the case for swimming, cross country, tennis and golf. The World Health Organization says people should not wear cloth face masks during vigorous exercise, and the Center for Disease Control says athletes involved in high intensity activity may not be able to wear a face mask if it causes difficulty in breathing.

Thompson repeated his call for the issue to be addressed at a higher priority by state health officials. He added that more challenges await with the start of winter sports workouts, tentatively set for November 2.

"You look at sports like hockey, you look at sports like gymnastics and competitive cheer," he said. "You've got a girl flying in the air on the parallel bars, her mask slips and she loses her vision? You've got a girl flipping in the air and trying to land on a 4-inch wide balance beam? You've got competitive cheerleaders stunting? There's just a ton of things."