The Little Brown Jug is more important than playoffs for Brighton and Howell
October 12, 2022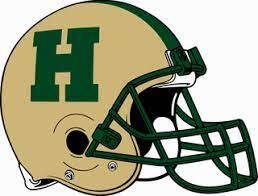 Howell (3-4) has two more chances to prove that it belongs in the Michigan State football playoffs. It's a goal for every team that plays. However, it is not the ultimate goal for the Highlanders.
It's more important for them to jog off the Howell field Friday (7 p.m.) clutching the Little Brown Jug. That means a victory over bitter rival Brighton (7-0).
There is always a lot at stack in this game. It is a battle between two tightly knit communities separated by a freeway exit from one another. Howell can spoil Brighton's unbeaten season and put a sour taste in the Bulldogs' mouths.
Howell coach Brian Lewis spoke to his team and sounded the alarm that should resonate throughout this game.
"It's onward and upward," Lewis told his team. "Keep fighting. Keep battling. It is something that is going to be important come Friday."
This is not only the WHMI 93.5 Game of the Week (6:35 p.m. pregame) but it might be the game of the year with so much at stake.
Brighton has already clinched a spot in the Kensington Lakes Activities Association West Division and will meet the winner of Belleville (7-0) and Livonia Franklin (7-0) for the league championship next Saturday. In the grand scheme of things that is a bigger game. But no one will be thinking of the future this Friday.
There are only two things engrained in the Bulldogs' mind. Howell and the Little Brown Jug.
That was the message Brighton coach Brian Lemons sent to his team.
"Losing that jug is a bigger deal,' Lemons said. "You are 7-0. I am proud of that accomplishment. But this is the one that matters years down the road. You want to be able to carry that badge of honor, the Brown Jug."
College football fans are familiar with the annual Michigan-Minnesota battle for The Little Brown Jug. This is a similar trophy where the winner keeps it in its trophy case and the winners and scores are engraved on the Jug.
Last year Howell snagged the Jug with a 21-14 victory at Brighton, who held the trophy the previous three years.
Howell probably needs to win its final two games to get into the state playoffs. Once again playoffs are not top of mind. There is only one word to ponder. Jug.
"It's a must-win for Howell anytime we are playing for the Little Brown Jug," Lewis said.

HOWELL HIGH SCHOOL WINS BEST TAILGATE EXPEREIENCE
This was my first go round of football in Livingston County. Howell High School has the best tailgate set up if you want to grill hamburgers, brats and watch the game for free. It has an elevated parking lot that looks down on the field.
This won't happen next season. But I lost my car following games at Hartland and Howell. If it weren't for the dedicated staff at WHMI 93.5 FM I would still be looking for my car.