Hartland and Howell freshmen make their mark in high school hoops
March 12, 2023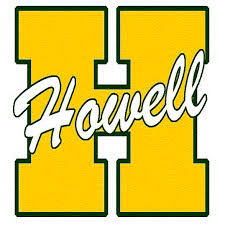 We are departing the year of the freshman.
Howell freshman basketball player Gabby Piepho made her mark early. Hartland freshman Parker Sundman made his late.
Piepho challenged a state record by making 46 consecutive free throws. Later in the season Coach Tim Olszewski let her run the team although he has two other point guards with college playing opportunities.
Sundman stepped off the junior varsity to help the Hartland boys to the Class A district finals where they lost to champion Fenton. Sundman led the team in scoring against Hartland with 16 points. Two nights earlier he surprised Holly by nailing four three-point shots as the Eagles staged an upset. Sundman scored 14 points in that game.
Basketball should be exciting in this area next season. In addition to the freshmen stand outs, Fenton returns its two outstanding guards Ja'Hion Bond and Sam Dillard, who both say they dream of playing Division I basketball.
The Howell girls have so much talent returning that outgoing senior Molly Deurloo predicted her former teammates will win the Class A state title next season.
Watch out for the Pinckney girls. Stand out Audrey Wardlow will be a junior and should improve on her already outstanding post moves.

FENTON FANATICS
Sometimes they come dressed as country bumpkins. Sometimes the Fenton Fanatics rock a patriotic theme. No matter what they wear, they come prepared to be wild and crazy.
Most schools sport student sections who rock end zone bleachers with howls of delight and cheers of encouragement. But no one is as loud as the Fenton student section, which bounces out of the stands and celebrates each Tiger victory.
"They mean a lot," said Fenton forward Justin Banura. "They travel well. They are really loud and we love them all.
"They mean a lot. They travel well. They are really loud and we love them all."
The student section will ensure a fun atmosphere tonight when Fenton plays host to Clarkston in a regional semifinal beginning at 7 p.m.