Beating DeWitt is the next puzzle Linden coach must solve
November 12, 2022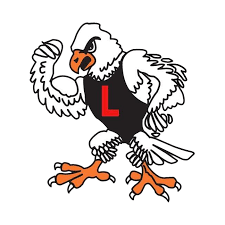 He is a Marvels and Star Wars nerd.
Maybe that is why Linden Coach Chad Williams retained his youthful enthusiasm throughout his first season as Eagles head coach.
Williams is a combination Chuck Daly, big brother and problem solver. He anticipates the next problem even when celebrating the most recent triumph. And he is a shoulder to cry on. He obtained that role moments after the Eagles were eliminated in the Division-3 football regionals, 29-16, Friday night against DeWitt.
DeWitt is a young team with high expectations and pedigree. It simply was the better program and you can bet that Williams will look for ways this off season to close the gap. Linden tamed one of its nemesis by beating Fenton for the first time in 10 tries a week earlier in the District Final.
That is history now. What can the Eagles do to reach the heights set by DeWitt which has won five straight regional championships? If anybody can figure that out, it is Williams.
He too has a pedigree, having spent the previous eight seasons as an assistant at Davison High School. Davison was 9-10 his first two seasons and Williams burned the midnight oil figuring out how to beat Clarkston, among others.
He helped unlock the puzzle. Davison finished 53-13 his final six seasons. Davison won the 2019 Division-1 state title and finished second to West Bloomfield in 2020.
Football programs are trusting their athletes with younger guys who can bark the paint off wood siding. Williams is one of those guys. After finally beating Fenton he clapped his hands and barked "this is not our Super Bowl.' He wanted to make sure his guys to be ready for DeWitt.
They were. Linden trailed just 16-9 at halftime and was outgained by DeWitt 266-223. DeWitt was 20 points shy of the 49 points a game it has averaged the last five games. The Eagles did not have a Fenton hang over. It just met a better team.
Williams will spend time with family, but is appreciative of his wife who allows him time to be coach. Those are the moments where he will figure out ways to ensure that Linden is the better team.