Young Howell QB pressed into action
September 15, 2022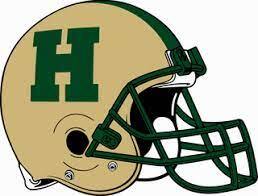 By Terry Foster

Sophomore Justin Jones didn't expect to play last week during Howell's 21-0 loss at Northville.
He is third on the depth chart behind QB1 Dru Taylor and Levi Curtain. However, Taylor was not able to play and Curtain was injured early in the game.
Next man up?
That would be Jones.
He may have to do it again this Friday when Howell (1-2) plays host to Plymouth (1-2) in the WHMI game of the week.
Jones showed moxie in the game and there appears to be a bright future at quarterback at Howell.

PINCKNEY CROSS COUNTRY RUNNER REACHES BIG GOAL
Gavin White. Caleb Jarema.
Those are two blasts from the past from the tradition rich Pinckney boy's cross country program. Both are playing a huge role with the current state of Pinckney soccer.
They both mentored and pushed junior runner Ethan Sandula to greatness. He recently finished eighth in Southeastern Conference jamboree at Elia Sharp Park in Jackson. But that's not the big news. Sandula reached his goal of breaking the 16-minute barrier by running the 3.1 mile course in 15 minutes, 59.0 seconds. By the way that is 32 seconds faster than his time in the state meet last season.
White and Jamera were there every step of the way because of their mentorship when they trained with Sandula.
What's next? Sandula would like to shave 30 more seconds off his time. Perhaps all-state honors and earning a spot on a Division I college program are down the road.

GOLD STANDARD RUNNERS IN BRIGHTON AND PINCKNEY
Let me hold off judgement as to who the best running back is in Livingston County. Brady Raymond of Pinckney leads all rushers with 415 yards (7.0 yards per carry) and six touchdowns. Brighton's Carson Shrader has rushed for 229 yards and four touchdowns but is going it against stiffer competition and averages 8.4 yards per carry. I have seen Shrader play (and he's fantastic). I have not seen Raymond play.
BRIGHTON BOY'S SOCCER GETS HOT
It looks like Brighton is beginning to cook in the other football. The Bulldog boy's soccer team has won three in a row, which includes a 9-1 victory over Howell.
That should come as no surprise because Brighton has beaten Howell 13 times in a row and is 16-0-1 in this rivalry.
Connor Blood got this party started 26 seconds into the game by scoring the first of his two goals.