Hard luck Fowlerville seeks to turn tears to cheers
September 16, 2023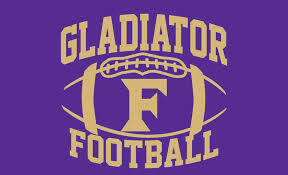 The tears of despair and angst had dried up by now.
After a lecture from Fowlerville coach Matt Copeland, the Gladiators filed out in a precession of gloom to meet friends and family members. This one – an overtime 26-23 home loss to St. John's was a kick to the teeth.
The culprit this night was the St. John's counter trey. On the rare times Fowlerville stuffed the trey St. John's quarterback Brody Dish created time for receivers to get open and he hit them with pin point passes.
This isn't the result Fowlerville (1-3), but it was the effort a coach loves to see. No one could stop anybody at the end and this game boiled down to who would have the ball last with a good amount of time on the clock.
Losing a close game dos not feel good. That is why these Gladiators burst into tears when it was all done. But minutes after the disappointment, the healing process began and they began to think about next week's I-96 rival Williamston.
"I love to see it," Copeland said. "They are sad. It means it's important to them."
Fowlerville quarterback Wyatt Soli tossed touchdown passes of 58 and 25 yards to Will Shrader. They were beautiful plays, but both were set up by battering ram Blake Juoppery. St. John's was so concerned with Juoppery (9 carries, 59 yards) that they stacked the middle and was willing to give up plays along the perimeter.
"Right now it is one of those great Friday night football games," Copeland said. "We had one of those against Bullock Creek (a 33-26 overtime Fowlerville win). Our kids kind of have to use the 24 hour rule. We will let this sting a bit and then we move on to our rivals Williamston."
Williamson (2-2) is coming off a 37-12 loss to unbeaten Mason (4-0).
The mission for Fowlerville during the practices leading up to Williamson is to strengthen its leadership, trust in one another and to work hard.