Will Linden ever beat Fenton in football?
October 8, 2022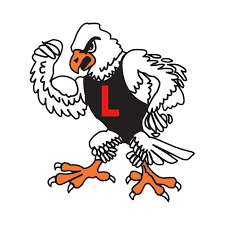 What must Linden do to beat Fenton in football?
Perhaps prayer is the only answer. Linden lost to Fenton for the 10th straight time, 28-21, Friday night despite a furious comeback attempt that fell short. That prevented Linden from winning the Flint Metro League Stripes Division outright.
Linden must now share the title with Fenton and Swartz Creek who all finished 4-1 in league play. Fenton roared to a 28-7 lead and held on for dear life.
This loss hurts Linden players more because they often see their Fenton rivals at Mega Coney Island, Culvers and the local McDonalds.
Quarterback Nolan Alvord led the way for Fenton by passing for 215 yards and three touchdowns. Two of those touchdowns were caught by Ja'Hion Bond who also collected 121 yards on six receptions.

KEY LOSS: Hartland RB Joey Mattord (right knee)
When Joey touchdown went down to injury, Hartland (4-3, 3-3) could not sustain momentum and fell to Northville 28-21 during a hotly contested game at Hartland.
Mattord scored on a one-yard run with 9:42 remaining in the first half as Hartland scored 21 straight points to take a 21-14 lead during a scoring blitz started by the senior running back.
How significant was this injury? This is like the Kansas City Chiefs losing Patrick Mahomes. Mattord ran for 680 yards and 10 touchdowns the first six games of the season. He also punched Plymouth in the face with 184 yard s and five touchdowns on the ground.
Mattord became the hottest back in Livingston County although Howell found a way to slow him down a week earlier.

TEAM OF THE YEAR
They are talented, deep hungry and tough. Those are just a few words to describe the iincredible Bulldogs of Brighton (7-0, 6-0) who polished off Plymouth 35-7 to clinch at least a share of the KLAA West Division. Even if Brighton loses its final league game at Howell, the Bulldogs will represent the KLAA West Division against either Belleville or Livonia Franklin.
Northville and Novi (5-1) sit one game back, but Brighton has beaten both teams and would go to the title game on head-to-head tie breaker.
Senior quarterback Colin McKernan passed for 204 yards and three touchdowns against Plymouth while running back Carson Shrader ran eight times for 112 yards. The only unfulfilling part about Brighton football is always feeling that you did not get enough Shrader during games.
On most teams Shrader would be one of the leading rushers in the state. However, he wasn't needed as much on Brighton because the Bulldogs attack in so many ways.
SPOILER ALERT

Howell (3-4, 2-4) cannot win the league title and the Highlanders cannot prevent Brighton from advancing to the KLAA championship game. But Howell can ruin Brighton's perfect season with a victory Friday at Howell High School.
Brighton coach Brian Lemons warns his team on a weekly basis about the dangers of looking past opponents who are giving their all against the Bulldogs. Well, here comes one more hungry team looking to play spoiler.