Dexter ends long agonizing losing streak to rival Chelsea
October 22, 2022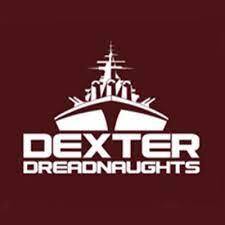 The best Dexter football team in school history finished off an unbeaten season by drubbing rival Chelsea, 45-0 Friday night on the road.
That ended a regular season filled with superlatives these young men will remember for a lifetime. The Dreadnaughts (8-0) finished off an unbeaten season by clowning an opponent they have lost 26 straight times to.
They also won the SEC Red division by two games over Saline. No wonder players celebrated and cheesed for photos after the game. This was no ordinary win and no ordinary season.
Michigan bound running back Cole Cabana ran for touchdowns of 10, 73 and 13 yards while quarterback Taylor Reeves tossed touchdown three touchdown passes of his own.
While Dexter players sang and danced there was complete silence from Chelsea fans. Usually, they sing Happy Birthday to commemorate another victory over Dexter.
Not so this time.
Dexter's last victory over Chelsea came in 1995. It also completed its first unbeaten season since 1963 and coach Phil Jacobs recorded his 100th career victory.
"Everyone here is a part of history," Jacobs told his team after the win.
Jacobs is part of the greatest turn around in Michigan high school sports history. He took over a team in 2017 that lost 42 consecutive games.