Brighton is no one-man show
September 29, 2022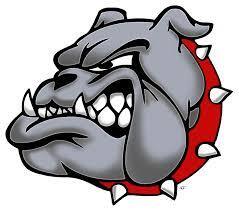 By Terry Foster

Hartland players grumbled every time Brighton receiver Ashton Tomassi caught a pass during Brighton's 9-7 victory a few weeks ago.
"All we have to do is shut him down and we should be good," players said.
Not so fast. The Brighton Bulldogs hurt teams in a variety of ways. That's why Brighton (5-0) has rumbled through the Kensington Lakes Activities Association unblemished heading into Friday's home game against Canton (1-4) in the WHMI (93.5 FM) game of the week.
The pregame show begins at 6:35 pm and kickoff is at 7.
This is not a one-man show. Not by a long shot.
Tomassi is difficult to cover. No doubt. He leads the team with 20 receptions for 269 yards and two touchdowns. But it doesn't stop there. Mason Millhouse (14 catches, 237 yards), Carson Shrader (14-155) and Jack Gregorich (7-135) also make the passing game go.
Even when senior quarterback Colin McKernan missed a few games with injury, junior Grant Hetherton stepped in and the Bulldogs hardly missed a beat. This is a group of all stars who work as a team.
"You know they are a group of hard working who come out and get better every week," said coach Brian Lemons.
The hard work doesn't end on the offensive side. Linebacker Hunter Harding leads the team in tackles (44), tackles for losses (8) and sacks (3).
However, linebacker Luke Frisinger (23 tackles), defensive back Hunter Hopman (17), defensive end Kyle Sica (16), defensive back Brenden Boley (16) and defensive lineman Evan Blake-Thomas (15) complete a stout defense.
Let's not forget defensive tackle Nick Thalacker who saved the day by blocking a game-tying field goal attempt during Brighton's battle for first place showdown with Northville last week.
HARTLAND RUNNING BACK MATTORD IS ON A ROLL
How do you approach a running back who has eight career touchdowns against you and is on a roll entering a critical rematch?
Very carefully.
That's the predicament Howell faces this Friday as it plays host to Hartland and red-hot running back Joey Mattord who has nine touchdowns the last two games. Last year he led Hartland to a 29-7 victory over Howell with 296 yards rushing and four touchdowns.
He's been nearly as productive the last two games this season. He busted Plymouth for 184 yards and five rushing touchdowns. He also returned a punt 42 yards for a sixth score. Mattord had another excellent game against Plymouth Salem, rushing for 285 yards and three touchdowns on just 12 carries.
I saw him play on an off night. Or perhaps Brighton makes everybody have an off night. He was held to 35 yards on 10 carries against the Bulldogs.
So far Mattord has rushed for 680 yards and 10 touchdowns this season and is likely to surpass the 1,109 yards he racked up last season.

FOWLERVILLE KEEPS PLAYOFF DREAMS ALIVE
Moments after a disappointing 28-7 home loss to Williamston, Fowlerville coach Jon Fletcher rallied his team together and told them there was still reasons to rally despite a 2-3 start to the season.
If the Gladiators win three of their final four regular season games they can still make the Division 4 state playoffs.
The road will be rocky, but it is doable.
Fowlerville has one of the toughest schedules around. Its three losses came to teams that were state ranked at some point this season and have a combined record of 13-2. Its remaining schedule is not as daunting but is no piece of cake either.
The remaining four opponents are a combined 10-10 with a critical season-ending game against Charlotte (5-0).
"They are all good football programs," Fletcher of the three teams his squad lost to. "We are battling and staying together. The football teams we are playing are good and it's no way around it."
Before facing Charlotte the Gladiators meet Haslett (3-2), Lansing Eastern (0-5) and Lansing Catholic (2-3).