Grand Ledge sends Brighton to tearful farewell, 38-3
October 29, 2022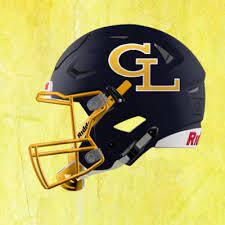 The tears began to flow on the Brighton Bulldogs sideline with about seven minutes to go.
Reality hit hard that these were the final bitter moments as Bulldogs brothers.
They embraced, tapped each other on the helmets and exchanged messages of "Thank you brother" and "I love you."
Even though this opening state playoff game against Grand Ledge was well out of hand, a final battle cry rang on the sidelines. Don't give up. Don't ever give up. Fight to the bitter end and do not let the opposition see you in disrepair and grief.
During a 38-3 loss to Grand Ledge there were bad breaks, bad passes, bad blocking and bad decisions. But mostly there were bad intentions by Grand Ledge (7-3) who were led by athlete/quarterback Shawn Foster who ran 29 times for 180 yards and three touchdowns.
He got solid backup from running back Mason Stocker (21 carries, 10 yards and two touchdowns) and a pulling and trapping offensive line that push the Bulldogs all over the field.
The Comets dominated from start to finish and hushed the crowd at Bulldog Stadium and sent Brighton packing for the fall. Next stop is a second-round matchup with Holt which edged Hartland 14-7.
"They were just more physical at the point of attack," said Brighton coach Brian Lemons. "I felt like our guys lined up in the right spots but at times they had more power than we did. That's a tough thing to fix during a game."
While the Grand Ledge offense sizzled the Brighton offense fizzled. Running back Carson Shrader witnessed this game in a walking boot and saw his team rush for just 11 yards on nine carries. Quarterback Colin McKernan hit just eight of 29 passes for 81 yards and two interceptions.
Grand Ledge outrushed Brighton 295-9.
This proved to be a much better season than last year's 4-5 debacle where youth got in the way every time good times appeared around the corner. After winning its first eight games of this season Brighton was outscored 80-6 in season-ending losses to Belleville in the KLAA championship game and to Grand Ledge.
Even in their darkest hour it was important for Brighton players to battle to the bitter end.
"This was for our seniors," said defensive end Brian Sica. "To keep fighting it out and to never give up."
Said Lemons: "It is a prideful moment to know your guys go out and give everything they've got on every play. I'm proud of our seniors. Without those guys we would not be where we are."
Brighton trailed 19-0 at the half as Grand Ledge took early control. Foster used his speed and athleticism to turn the corners on his runs. He scored on first-half touchdowns of four and five yards while Mason scored on a one-yard plunge in the second quarter.
Brighton's offense perked up in the second half. After forcing a three and out, McKernan hit Ashton Tomassi for 35 yards to the Grand Ledge four. The drive stalled however, and the Bulldogs settled for a 27-yard field goal by Braeden Chiles to avoid the shutout.