Deep Brighton has depth at quarterback too
October 6, 2022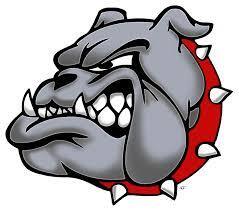 Brighton senior quarterback Colin McKernan felt like this was his team again after becoming the starter last week against Canton.
He talked up teammates on the sidelines, sprinted ahead of everybody when the team left the post-game huddle to join in the alma mater. He laughed and joked as he held this team on his shoulder following a 41-21 home victory over Canton on Friday.
McKernan is expeted to start again this Friday when the Bulldogs play host to Plymouth (1-5).
It's been a seamless transition the past two games for the Bulldogs after McKernan jumped off the injured list and back into the starting lineup. It was the same a few weeks ago when backup Grant Hetherton took over for the injured McKernan.
Brighton (6-0) is unblemished in part because it has a QB1A and QB1B. McKernan and Hetherton were in a neck and neck battle for the starting job over the summer. But McKernan edged out his younger teammate for the job. It appeared as coaches made the right decision when McKernan began strongly against Fordson. But he went down to injury and Brighton did not miss a beat with Hetherton behind center.
"They are both really good," said running back Carson Shrader. "It did not faze us (when McKernan was injured). Carson came back and now we are 6-0."
Hetherton noticed everybody remained confident when he took over the second half of the season-opener against Dearborn Fordson.
"I trust Grant," said wide receiver Ashton Tomassi. "I knew he would pick up where Colin left off."
Hetherton felt a strong vibe from teammates when he took over. They knew Brighton was not doomed.
"Everyone believes in me," Hetherton said. "They know what I can do."

WHMI GAME OF THE WEEK

Fenton (4-2) at Linden (5-1)
Kickoff: 7 p.m.
Radio: WHMI 93.5 FM
Fenton can grab a share of the Flint Metro League title with a victory. But it won't be easy. Currently across the freeway rival Linden (5-1 overall, 4-0 in league play) holds a one game lead over Swartz Creek and Fenton (4-2, 3-1).
Fenton woke up after blowing a 10-point fourth quarter lead to Swartz Creek. Since then, the Tigers have outscored their last two opponents 79-15.
Usually, the shoe is on the other foot. Fenton has won eight of the last 11 Flint Metro League titles, must beat its rival for number nine. Fenton has won the last 10 games, but the last three wins were decided by three points or less. Last year won a rock 'em, sock 'em 36-34 overtime game.