Brighton's Shrader turns closer as Bulldogs nab Little Brown Jug
October 15, 2022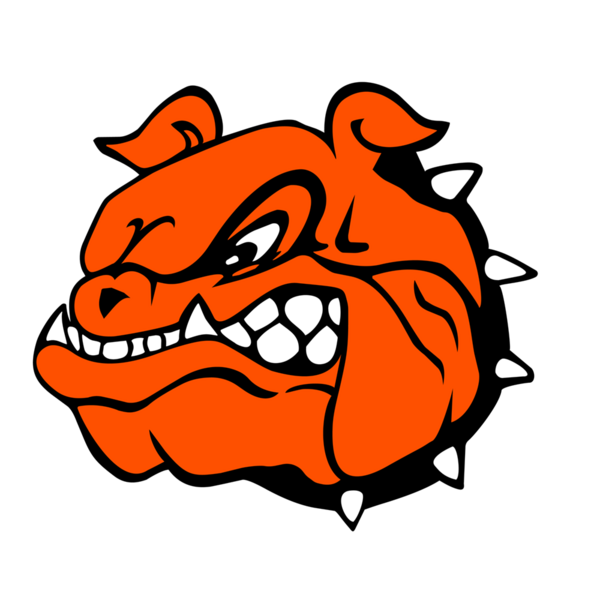 After a tough battle ground 21-6 victory over bitter rival Howell, Brighton running back Carson Shrader could finally celebrate the spoils of victory.
He cheered with teammates, sang the school fight song with Brighton supporters, took his turn holding the coveted Little Brown Jug trophy. And finally, he grabbed his gear and slowly walked off Howell's John Dukes Field for the last time.
The long and youthful strides that carried him all season were missing. He took a little longer to walk to the busses because the sting of a hundred hits from vicious Howell defenders settled into his muscles and bones.
Howell (3-5) did not come into this game looking for moral victories. The Highlanders looked to spoil Brighton's unbeaten season and record the biggest upset in the Kensington Lakes Activities Association.
Quarterback Levi Curtin (29 carries, 146 yards) punished Brighton defenders on the ground and Preston Goff led a hungry defense that at times made Brighton's offense look human.

The Highlanders were game, but they could not stop Shrader who turned closer in closing out the Highlanders. Brighton clung to a precarious 14-6 lead when Shrader (15 carries, 51 yards) and the offense went to work with about 6 1/2 minutes remaining. Usually, Shrader hurts you with his speed and quick bursts. During this final drive that would define this game, he turned into King Kong flinging tanks and airplanes to the side.
Shrader carried the pill 11 times during the final drive, finally securing victory on a one-yard plunge with 1:32 remaining.
Shrader credited his offense line and off-season weight training for bullying the Highlanders.
"You know I have that dog mentality that no one can bring me down," he said.
Howell defended him well all night, that includes the final drive. But the Highlanders could not match the drive of this young man.
On one play he carried defenders for a joy ride as his feet kept churning for extra yards.
That caused one of the Brighton ball boys to scream with glee.
"Did you see Carson," he shouted. "He carried eight guys on that play."
Maybe that was a small exaggeration. He only carried five defenders. But you get the picture.
"He is our rock," said Brighton quarterback Colin McKernan who passed for 177 yards. "You don't want to get in his way when he is in that mindset. It's pretty scary to be honest. I do not want to be on defense when he is running the ball."
The next order of business is the KLAA championship game next Saturday when Brighton plays host to East Division champion and top-ranked Belleville (8-0) in both the Detroit News and Free Press polls. Belleville clinched a spot in the title game with a 42-14 victory over Livonia Franklin (7-1).
Brighton led 14-0 following a first quarter touchdown pass from McKernan to Shrader and a third quarter quarterback sneak by McKernan that capped an 11-minute drive that consumed nearly the entire third quarter.
The big play during the final drive came on a 21-yard completion from McKernan to Ashton Tomassi (nine catches, 74 yards) to the Highlander two-yard line on fourth and eight.
Tomassi broke loose on a "scissors play" where he rubs off a teammate.
"I just tossed it up and let him do the rest," McKernan said.
Howell responded with a one-yard touchdown run by Curtin bulled over from the one-yard line with 6:28 remaining. A two-point pass failed when Brighton safety Andrew Stewart broke it up.
Brighton then put the capper on the game with its bullish drive that allows a season of dreams to continue.
"It's a dream," McKernan said. "This is a special season we are going to remember the rest of our lives."