Hartland Girls Bounced in Basketball Quarterfinal
April 6, 2021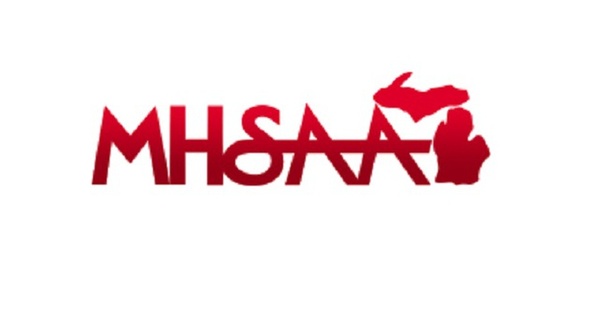 The Hartland girls basketball team's dream of a state title ended on Monday night with a 42-32 loss to Midland Dow at Flushing High School. The Eagles were outscored 14-2 in the second quarter and trailed by nine early in the third before rallying to tie the game at 28 after three quarters.

But the Chargers outscored the Eagles 14-4 the rest of the way to advance to Wednesdsy's semifinal against Hudsonville.

Sydney Caddell, one of Hartland's co-captains, was a four-year varsity player who went to three quarterfinals. Hartland's other co-captain, Lillie Gustafson, also was on three quarterfinal teams at Hartland. She led the Eagles with 12 points.

Hartland finished with a 20-1 record. In all, three undefeated teams lost in last night's Division 1 quarterfinals. Macomb L'Anse Creuse North and East Lansing were the others. One KLAA team remains in the tournament after Wayne Memorial rolled past Temperance Bedford 59-35.