Saturday's Roundup
March 6, 2021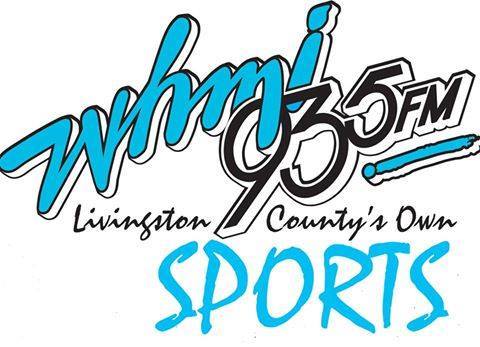 The state basketball tournament doesn't begin for a couple of weeks, and the NCAA gets upset when other people use the term March Madness for other than its tournament, but the KLAA West has been undergoing a lot of upheaval during this shortened season. The churn was kept to a minimum of Friday when first-place Hartland and second-place Brighton both won. The Eagles did so by knocking Northville out of third place with a 60-52 win. Spencer Bulthuis had 19 points and Kyle Hamlin 13 for the Eagles, who are now 9-2.

Hartland stayed a half-game ahead of Brighton, which rolled past Novi 66-33. Dallas Armstrong led four players in double figures with 15 points. But the Bulldogs won't have a lot of time to savor the win. They play at Kalamazoo Loy Norrix this afternoon, a chance for coach Mike Griest to tinker with some things going into the final two weeks of the season.

The Highlanders lost to Canton 59-39, all but ending Howell's hopes for a division title, although they could play spoiler down the stretch. Canton moved past Northville into third place with the win. Later today, Pinckney his home to Ann Arbor Richard while Fowlerville travels to Lakeland.

On the girls side, Hartland lowered its magic number to clinch the KLAA West to three with a 37-26 win over Northville. Lillie Gustafson had 14 points and 10 rebounds for the Eagles, who are now 11-0 Howell got 21 points from Maeve St John in sa 50-24 win over Canton, and Brighton held off Novi 38-29 behind 14 points from Kylie Seiter and 10 from Mary Copple.


The high school hockey season is in its final weekend, with the state tournament starting a week from Monday. The regional schedules will be announced on Sunday, once the final seedings are determined. Brighton helped its chances with a 3-2 overtime win at Howell on Friday night. Lars Erkkila scored the winning goal just 53 seconds into overtime.

Brighton is 2-0-3 in its last five games. Before the game, coach Kurt Kivisto said Monday's game with Salem has been cancelled and replaced with a game against Novi. Salem ended its season this week due to a coronavirus outbreak. Next Friday's regular season finale at Stevenson has been cancelled for the same reason. While Brighton has the weekend off, Howell is home against Livonia Churchill.

Hartland and Novi met at Hartland last night, and it was the Wildcats who came out on top in a 2-1 decision that left both teams with a 5-1-1 record in the KLAA West. Nate Erskine scored late in the third period for Novi. The Eagles, who are ranked No. 1 in Division 2, take on Livonia Franklin tonight.