MHSAA Fall Sports Resume In January; Hartland's Anna Devitt Retires
December 19, 2020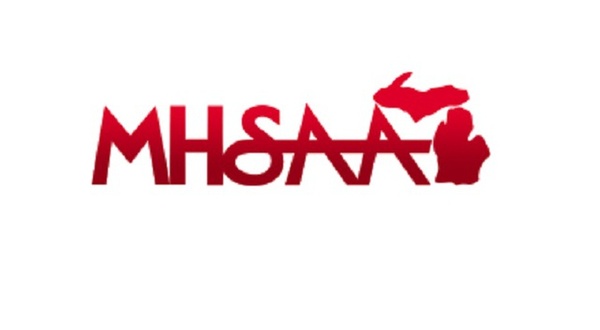 The state of Michigan didn't wait unto the last minute this time, opting to issue new rules on Friday in regard to the latest lockdown which was set to end on Sunday. The Michigan High School Athletic Association said later Friday that fall sports, for the few teams that remain, will resume practice on Monday in football, volleyball and swimming. The only outdoor winter sport, skiing, also can begin workouts on Monday.

Williamston, the only area team still in the football playoffs, will be home against Milan on January 2nd, with the semifinals on Jan. 9 and the finals at Ford Field. The volleyball tournament will resume with quarterfinals on Jan. 5 and the finals at Battle Creek the next weekend, while the girls swim finals, which include both Brighton and Hartland in division 1, will be at Hudsonville January 15 and 16.

The MHSAA's representative council will meet on Tuesday to determine the fate of winter sports, which except for skiing are on pause until after the latest lockdown ends on January 15. The MHSAA us looking into extending the winter season into late March, with spring sports starting on time that month.

The athletic department secretaries in the old Kensington Valley Conference used to refer to themselves as queens, and only half-jokingly. Anyone who's spent any time around athletics knows the influence they have and their role as the eyes, ears and heart of their departments.

Anna Devitt, who worked in the Hartland athletic department for 22 years, was the last of the KVC queens, as that league disappeared in 2008. Retirements took the rest, and Anna retired on Friday. She was at nearly every game, at every level, supporting the sons and daughters of her alma mater. it was going to be a quiet ending, she said, with no one in the gym these past few weeks. She says she'll be back rooting on her Eagles, but first: A month in the Florida Keys.

Holden D'Arcy, Hartland's football quarterback this season, is going the other direction in his career. He announced on Twitter Friday he has committed to play football at Northwood.