Woman Says Racial Bias Motivated Threat To Call Cops
May 3, 2021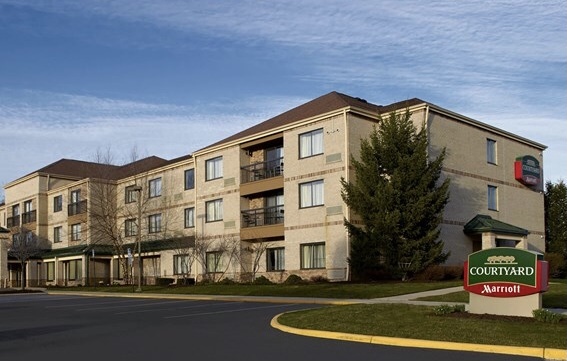 By Jon King / jking@whmi.com

An Ohio woman claims that racial bias was at the heart of an interaction she had at a Brighton hotel last week.

Rosie Ellis of Columbus, Ohio took to social media to tell her story, saying she and her family attended her daughter's dance competition last weekend and opted to stay at the Courtyard by Marriott in Brighton on Sunday night. Ellis says she noticed that none of the staff at the hotel were wearing masks, and that when she checked out on Monday morning she decided to address the issue.


@MarriottBonvoy @marriottinternational @Marriott I visited the Courtyard Marriott Detroit Brighton and the GM, Kevin Zaborowski, and his associates were not wearing masks. But oh, it gets worse. Keep reading. #retweet #storytime #marriott #threats

— Black & Introverted. (@iBlackIntrovert) April 28, 2021


Ellis says she spoke with the manager, who she identified as Kevin Zaborowski, and pointed to a sign on the counter that said masks were required in "all public areas" of the hotel. She says he told her that he was not requiring anyone, whether guest or employee, to wear a mask. Ellis says she asked "Why is the sign up?" to which he replied "Why not?" in a "flippant manner." Ellis says she told him she had family members who were at high risk and asked if Marriott required face coverings, but that Zaborowski lied to her and said they did not.

A check of the Marriott website indicates that indeed the corporation does require face coverings in all of its North American properties.

Ellis says the exchange escalated when Zaborowski told her if she had a problem with he and his staff not wearing masks, she should leave and then threatened that if she did not, he would call the police.

Ellis says the threat was particularly menacing as she is African American. "For him to threaten to call the police on me for asking why he and his employees were not wearing masks per Marriott policy and as directed by the Michigan mask mandate, for me as a person of color already in an area where I know that I'm not welcome, that felt like racial bias to me to throw out such a bizarre threat."

Ellis says she asked for a signed statement by Zaborowski that masks were not required so she could show it to Marriott, but he refused and again threatened to call the police. Ellis says took his card and then left, later calling both the Marriott Corporation and Concord Hospitality Enterprises, which she learned has direct oversight over Zaborowski.

After Ellis left a summary of her experience in an online review, Zaborowski responded with a message that acknowledged he did not make anyone do anything they are uncomfortable with, referencing his not requiring masks, and insisted that his threat to call the police had nothing to do with her "being a black woman" but simply because she refused to leave when asked. Zaborowski then said he found it "extremely racist and judgmental" that Ellis claimed the fact that she is African American was behind his behavior.

Ellis tells WHMI that his response confirmed for her that racial bias indeed was behind his attitude, saying that threatening to call the police was in no way called for by a situation in which she, as a paying customer, was simply questioning a manager about why he wasn't following the posted rules. "That's a major problem. People should not be even threatening to call the police in non-emergency situations and in situations where they may feel embarrassed or may feel like they may not have the upper hand or may feel like they're in a losing side of a conversation, that's not a reason to call the police, and especially not on a person of color when you already know that police relations in America between people of color and police are not great, don't use that as a weapon…don't. That's not why police are there."

WHMI did reach out to Zaborowski to get his side of the story, but he did not respond. A message was also sent to Marriott's media relations department, but has not been returned.

However, Apoorva Gandhi, the VP of Multicultural Affairs for Marriott International, did respond to Ellis, apologizing to her for her experience and offering to talk with her directly. Ellis, who said she did receive a refund for her stay, spoke to him on Friday and says that he expressed deep regret "and said that when he read about my experience, his heart sank. He said that this is not how anyone should be treated, and the idea of calling the police should not be used as a weapon. He mentioned that he intends to take action. Some of which include (but is not limited to) diversity & inclusion training and other HR measures that could not be explicitly detailed due to HR privacy requirements."