Governor Whitmer Signs "Red Flag" Gun Legislation
May 23, 2023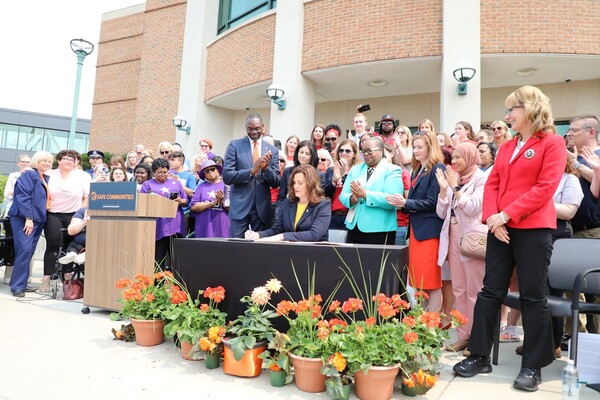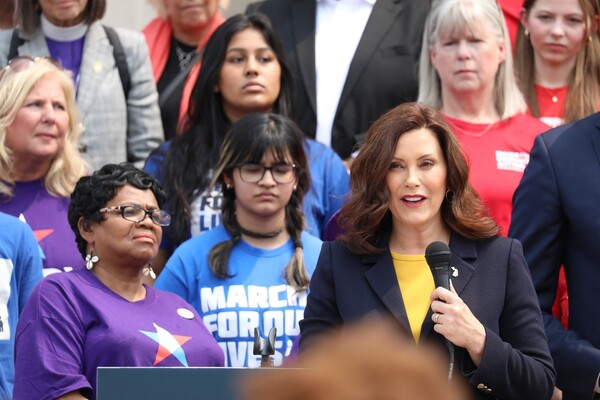 Jessica Mathews / news@whmi.com


Governor Gretchen Whitmer has signed "red flag" gun safety legislation - although there are still some lingering questions about enforcement.

The Governor signed gun violence prevention bills establishing extreme risk protection orders in Michigan on Monday afternoon that proponents say are common sense actions to reduce gun violence and keep families and communities safe. The state is grappling with ways to slow gun violence in the wake of its second mass school shooting.

The Governor signed Senate Bill 83 and House Bills 4146, 4147, and 4148. She was joined at the bill-signing ceremony in Royal Oak by bill sponsors, legislators, public safety advocates, and law enforcement officials.
The bills aim to ensure that those concerned about someone who may harm themselves or others can seek a court order to temporarily confiscate their firearms.

The Governor stated "No Michigander should fear going to school, work, the grocery store, or their own home because of gun violence. Extreme risk protection orders have been proven to reduce suicides, save lives, and keep guns out of the hands of domestic abusers and violent criminals. I am proud to sign this legislation to keep Michiganders safe, and I want to thank my partners in the legislature for getting this done, the advocates who fought so hard to make this happen, and every Michigander who works hard to build safe communities where everyone can thrive. Only thoughts and prayers aren't enough. Let's keep taking commonsense action to reduce gun violence and keep families and communities safe."

The new law is expected to go into effect next spring. It will allow family members, police, mental health professionals, roommates and former dating partners to petition a judge to remove firearms from those they believe pose an imminent threat to themselves or others. The judge would have 24 hours to decide on a protection order after a request is filed. If granted, the judge would then have 14 days to set a hearing during which the flagged person would have to prove they do not pose a significant risk. A standard order would last one year.

Some sheriffs in Michigan have stated that they won't enforce the law if they don't believe it's constitutional. Over half of the state's counties have passed resolutions declaring themselves Second Amendment sanctuaries, opposing laws they believe infringe on gun rights.

The Livingston County Board of Commissioners passed such a resolution in 2020 despite community debate on both sides of the issue. In late April, the Board of Commissioners approved a resolution to declare Livingston County a "Constitutional County" in a unanimous vote, again over opposing arguments.

Livingston County Sheriff Mike Murphy previously stated he will not enforce any "red flag" laws and believes they are unconstitutional, will violate the public's due process, and are "ripe for abuse".

At Monday's bill singing, Michigan Attorney General Dana Nessel said "For those who are in law enforcement who refuse to enforce these important orders, let me say this loudly and clearly: I will make certain that I find someone with jurisdiction who will enforce these orders".

The U.S. is on a record pace for mass shootings so far this year.