Volunteers Needed at Lyon Township International Kite Festival
May 15, 2023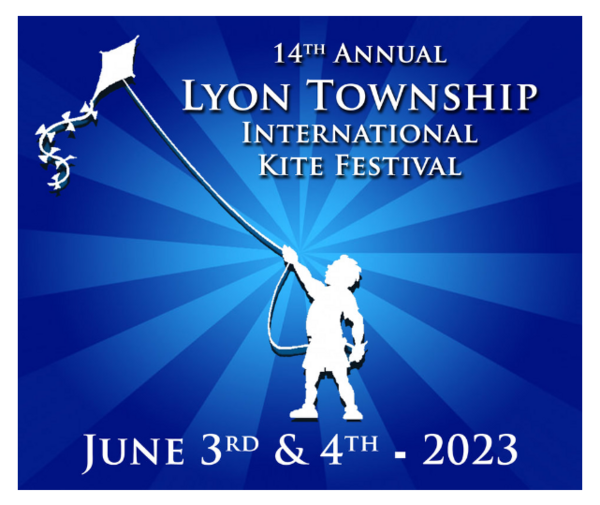 April O'Neil / news@WHMI.com

The Lyon Events Organization is seeking volunteers for the 14th Annual Lyon Township International Kite Festival, taking place on June 3rd and 4th, 2023.

The festival will take place at the James F. Atchison Memorial Park, located at 58000 Grand River Avenue in New Hudson.

Volunteers can sign-up for various shifts at the festival on Saturday, June 3rd, and Sunday, June 4nd. Volunteers are also needed to help with event set-up on Friday, June 2nd.

Opportunities include assisting at the event's Game Tents, Kite Decorating Tent, Food Court, Information Tent, Entrance Gate, Parking area, and helping with other miscellaneous tasks as needed.

Volunteers may have the opportunity for lunch during their shift and beverages are also provided.

Volunteers must be at least 14 years of age to participate.

Anyone interested can visit the provided link or contact Valeda Palazzolo at 248-568-8714 or via email at valeda.palazzolo@gmail.com.

The International Kite Festival is open for guests on Saturday, June 3rd from 10:00 a.m. – 6:00 p.m. and on Sunday, June 4th from 11:00 a.m. – 3:00 p.m.

Stage acts, music, business and non-profit booths, kids' entertainment, and food will be available throughout the weekend, along with professional kite flying demonstrations.

If you would like to volunteer, a sign-up link is provided.

There is also a link to the Lyon Events Organization's webpage with more festival information.