VINA Dental Center Celebrating 10 Years
September 2, 2018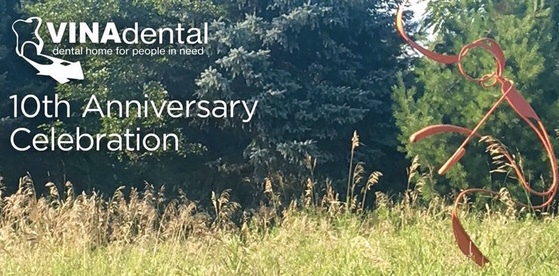 A local nonprofit dentistry is celebrating a decade of serving Livingston County residents with an outdoor art tour.

Community members are invited to VINA Community Dental Center's 10th Anniversary celebration on Thursday, September 13th, at Oaken Transformations in Brighton. Oaken Transformations Sculpture and Poetry Walk is an out-of-doors art tour dedicated to showcasing the work of poets and artists with ties to Michigan.

Guests at VINA's celebration can take part in a tour that is said to be part nature walk, part meditative footpath and part art installation. Light refreshments will be served and the event runs from 5:30 to 8pm, with a presentation beginning at 6pm. Oaken Transformations is located at 6893 Grand River Avenue.

VINA is a community dental center that provides affordable dental care to local residents with limited finances and little to no access to dental care.



Facebook photo.