Corvette Raffle To Benefit VINA Community Dental Center
September 15, 2023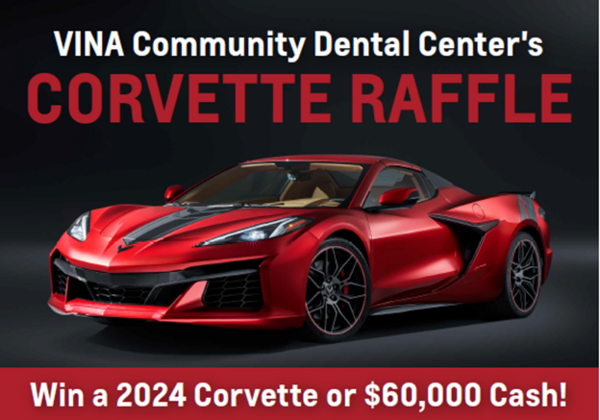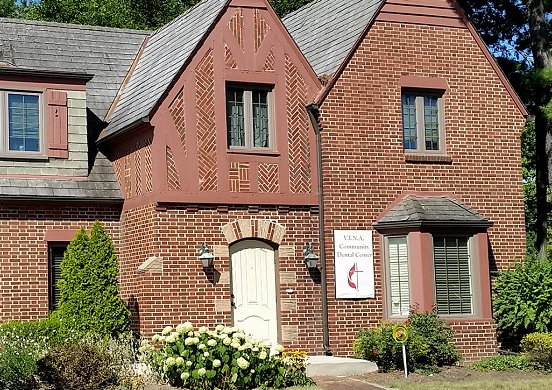 Jessica Mathews / news@whmi.com


A Corvette raffle fundraiser is underway to support a local non-profit that provides affordable dental care to those in need.

VINA Community Dental Center serves more than 1,500 patients in Livingston County with limited finances. That includes veterans, seniors, the un-insured, and other limited-income individuals.

The non-profit is presenting a Corvette Raffle, which offers participants the chance to win a 2024 red Corvette from Champion Chevrolet or $60,000 in cash.

VINA Executive Director Samantha Jorgens said the Corvette Raffle is an incredible opportunity for the community to come together and make a positive impact in the lives of veterans, older adults, and other un-insured patients in need. She said the raffle was actually something the Brighton Chamber of Commerce did years ago, which a few of their board members mentioned, and they were looking for something new and exciting to do for a fundraiser. Jorgens says they then teamed up with Champion Chevrolet and First Impression Print & Marketing to create a plan and they're really excited.

Jorgens told WHMI the raffle will support VINA's general operations and allow them to stay current with the constantly changing world of dentistry. She said one of the things they really pride themselves on at VINA is that all patients they see receive the same high-quality level of care they would receive at any normal dental office. In order to do that, Jorgens said they need to remain consistent with their fundraising efforts. She added that after COVID, there have been a lot of changes and decreases in donations, fundraising events, and grants so the raffle is something new to help support them so they can continue providing patients the best quality of care.

The raffle will run through Saturday, April 27th. The winning ticket will be drawn during VINA's annual spring fundraiser held at the American Spirit Centre.

Tickets are priced at $100 and are on sale now. A maximum of 3,000 tickets will be sold, and raffle ticket holders do not need to be present to win. Tickets can be purchased at participating locations throughout Livingston County, including the VINA facility on Grand River in Brighton or through VINA's online payment portal.

Details are available in the attached release and provided link.