Protecting Healthcare Workers At Forefront Of COVID-19 Pandemic
March 24, 2020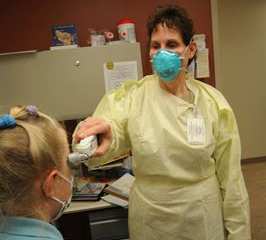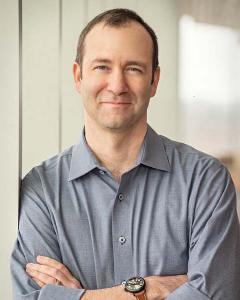 By Jessica Mathews/News@whmi.com


The importance of protecting healthcare workers, especially those on the front lines, is being emphasized during the nationwide coronavirus pandemic.

Christopher Friese is the Professor of Nursing and Public Health at the University of Michigan. He's been historically focused on safety issues that happen every day, such as how to protect nurses who administer chemotherapy to patients as those agents can be harmful if not handled correctly. Friese says a lot of that work is very relevant to the issue today such - how to protect workers with protective gear, make sure they have enough and know how to use it properly. He says they've been thrown into advising many healthcare systems on what they can do to protect their workers during the COVID-19 pandemic. Friese says the key is to protect front line workers for as long as possible to make sure that there is as large of a healthcare workforce as possible to take care of patients for the long run. He says that means doing good work up front to identify patients at risk, to screen and test them and make sure workers have the equipment they need to protect themselves with each and every patient that's at risk for the virus.

Friese says some of the key activities healthcare systems are doing now to protect their workers is to screen and restrict visitors very carefully, and they now screen every patient for symptoms consistent with the COVID-19 virus. He noted they also know that there is now a subgroup of patients who have the virus but don't have symptoms, which is a really tough group to identity. Friese says the main focus is on protecting healthcare workers on the front lines in the emergency rooms or taking care of patients on the floors and making sure they have adequate equipment to protect themselves against the virus. That includes things like filtering masks, gloves and disposable gowns and also making sure workers know how to properly use the equipment so they don't contaminate themselves.

When it comes to supplies of protective equipment, he says some healthcare systems in other states are seriously struggling to make sure their front line workers have protective equipment. If this pandemic continues at the rate expected, he says current supplies will be exhausted quickly. Friese says it's urgent and measures are needed to get equipment to facilities as quickly as possible, to manufacture new equipment as quickly as possible, and develop strategies to potentially re-use existing equipment so long as it can be done safely.

Friese says they've all been heartened by the groundswell of support from communities to protect healthcare workers. There have been many people are interested in homemade masks and setting up group activities to donate them. At this point, Friese says evidence suggests those would not protect front line healthcare workers to the degree they need them to. He encourages people to look around their homes, offices, garages and workshops for protective equipment such as goggles or masks typically used for painting or doing wood work as those can be used immediately in an urgent situation. Friese says that is far greater than making homemade masks because they don't know how safe that would be for routine healthcare. He says they always encourage people to donate items first as there just isn't good evidence in regard to homemade masks and the World Health Organization is recommending against that.

Friese says most hospitals in the community now have instructions on their webpages about how to donate safely. He noted that in a short period of time, healthcare systems have launched donation drives for protective equipment. Friese says the University of Michigan and St. Joseph Mercy Health System, including in Livingston County, have set up drives and everyone has been heartened by the response. Friese says it's a great way to give back that's easy and safe so he encourages everyone to take 5 minutes to look for equipment and give it to a healthcare worker who needs it.

Friese says the priority is to protect healthcare workers caring for patients with the virus, or have a high suspicion for the virus. He says for those doing risky procedures like putting in breathing tubes, they want them fully protected with the best equipment. There is a tiered approach for others. Right now, he says there is no reason for the general public to wear masks – the best thing to do is stay home, keep distance from others and wash hands thoroughly with soap and water for 20 seconds.