12 Days Of Gleaners Sets All-Time Record
December 2, 2021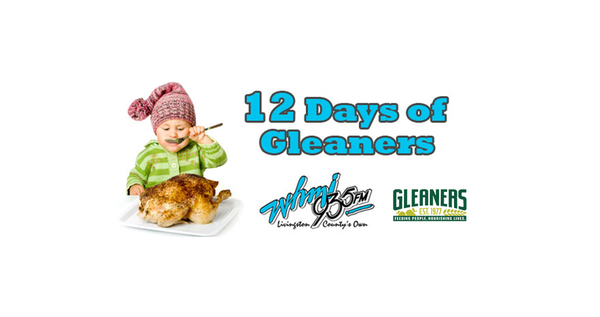 By Jon King / jking@whmi.com


A recent fundraising partnership between WHMI and the Gleaners Community Food Bank exceeded all expectations in terms of generosity.

According to figures provided by Gleaners, a final tally of money received during WHMI's recent 12 Days of Gleaners indicates members of the Livingston County community donated $50,483.66 during the twelve-day period that ended on Thanksgiving. With the Ford Fund matching all donations dollar for dollar, a total of $100,967.32 was raised for the project to provide every family in need with a full holiday meal.

That was the highest amount raised in the more than 10 years that the partnership has been raising funds for local families in need.

Using Gleaners organizational buying power, that money will provide 4,000 holiday meals through the Shared Harvest Pantry in Genoa Township.