Trinity Health Livingston Receives 'A' Grade For Patient Safety
May 5, 2023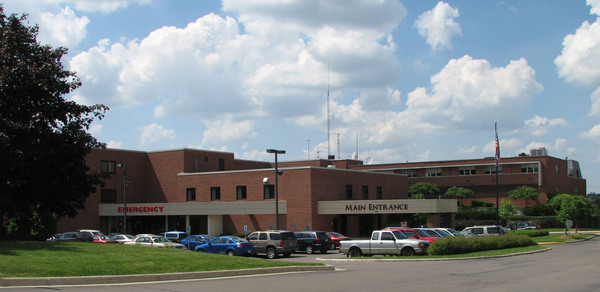 Jessica Mathews / news@whmi.com


Trinity Health Livingston has received top marks for patient safety during the height of the COVID-19 pandemic.

The hospital received a spring 2023 "A" Hospital Safety Grade from The Leapfrog Group.

Grades released Thursday by The Leapfrog Group reflect the performance of hospitals nationwide, primarily during the height of the COVID-19 pandemic. The national distinction celebrates Trinity Health Livingston's achievements in prioritizing patient safety by protecting patients from preventable harm and errors.

President of Trinity Health Livingston and Trinity Health Medical Center – Brighton John O'Malley said "Compassion, excellence, resiliency – these are just some of the words that come to mind when I think about the medical team we have assembled here inside our hospital. Like most hospitals across the country, we had our fair share of challenges during the pandemic. But this group responded and they pulled together. Not only did they maintain high-quality standards by following safety protocols and training, during the darkest hour this team was a transforming, healing presence for the communities we serve. I could not be more proud of each and every member of our staff".

The Leapfrog Group, an independent national watchdog organization, assigns an "A," "B," "C," "D" or "F" grade to general hospitals across the country based on over 30 national performance measures reflecting errors, accidents, injuries and infections, as well as systems hospitals have in place to prevent harm.

President and CEO Leah Binder said this new update of Hospital Safety Grades shows that, at the national level, they saw deterioration in patient safety with the pandemic but this hospital received an 'A' despite those challenges. "I congratulate all the leaders, staff, volunteers and clinicians who together made that possible".

The Leapfrog Hospital Safety Grade is the only hospital ratings program based exclusively on hospital prevention of medical errors and harm to patients. The grading system is peer-reviewed, fully transparent and free to the public. Grades are updated twice annually, in the fall and spring.

Trinity Health Livingston's full grade details are available in the provided link.