Suspect in Armed Robbery At Highland Twp. Gas Station Evades Police
July 17, 2018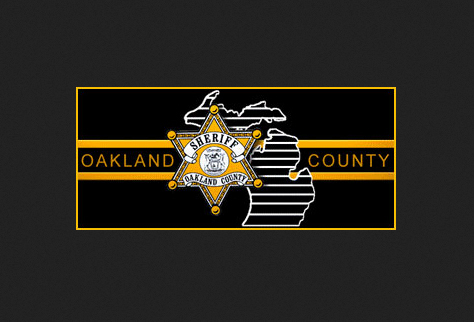 A man suspected of robbing a gas station in Highland Township is still being sought by police.

Deputies with the Oakland County Sheriff's Office Highland Township Substation responded to the Mobil gas station on the 2000 block of East Highland Road just after 1:15am Monday on the report of an armed robbery. The suspect is said to have entered the business and approached the store clerk, handing him a white plastic bag. He demanded the clerk empty the register and put the money inside of the plastic bag, all the while brandishing a black semi-automatic pistol during the robbery. The clerk put approximately $310 in cash into the bag.

The suspect exited the door on the north side of the business and fled the area on foot. An OCSO K-9 Unit responded to the scene and established a track. The K-9 tracked the suspect in a northwestern direction for approximately one mile, then to a residential area in the 1000 block of Highland Park Drive. Deputies reportedly could hear a vehicle with a loud exhaust start up and quickly flee the area. The K-9 led Deputies to the location where the car had been parked, but the K-9 search was terminated.

There was no description of the vehicle used to flee the scene. The suspect is described as a white male, approximately 30-years-old and 5'8" tall. The suspect was wearing a green jacket with the hood covering his head and black jeans, with his face obscured by a medical mask. Detectives are continuing to follow up.