Statewide Graduation Rates On The Rise
March 2, 2023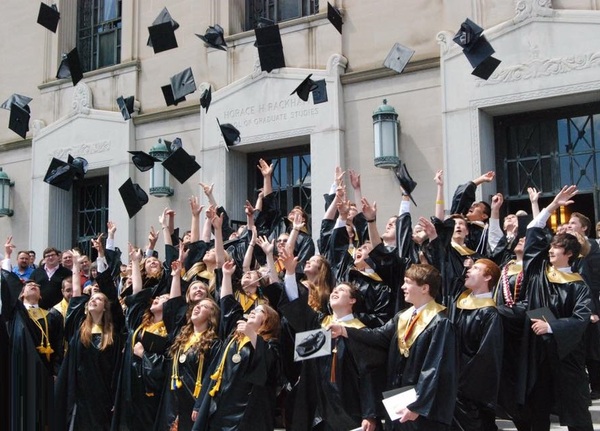 April O'Neil / news@WHMI.com


Michigan's statewide graduation rate is on the rise according to data released last week by the Michigan Center for Educational Performance and Information.

The data shows that Michigan's 2021-2022 graduation rates are similar to pre-COVID numbers from the 2017-2018 and 2018-2019 school years, while dropout rates are slightly lower than pre-COVID school years.

The 2021-2022 school year showed a graduation rate of 81.01%, which is a .54% increase from the previous year. Over the last 4 years, the highest graduation rate was in 2019-2020 at 82.07%.

In 2022, Early/Middle College (EMC) students had the largest year-to-year increase, with a four-year graduation rate that jumped from 79.78% to 84.36%. EMCs work closely with postsecondary partners to provide students the opportunity earn a high school diploma and an associate degree or professional certification.

The rise in graduation numbers is a positive sign our schools are emerging from the adverse effects of the pandemic, according to State Superintendent Dr. Michael Rice. "While we continue to have a great deal of work to do in this area, particularly with respect to gaps among different groups, rising graduation rates are welcome and a testament to the hard work of students and staff."