South Lyon Pursuing Grant For New Lafayette Street Park
January 27, 2022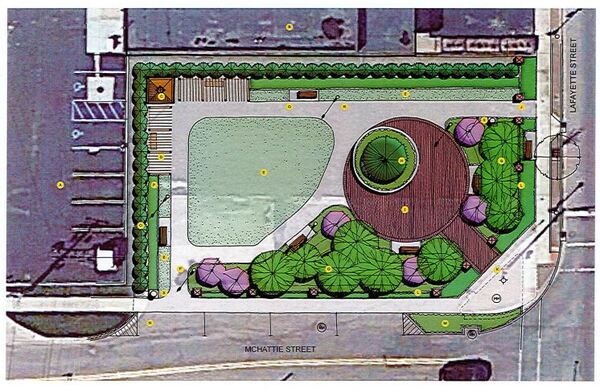 By Mike Kruzman / news@whmi.com

South Lyon City Council has authorized a grant application that could help them build a new park downtown.

Lafayette Park is proposed to be built at 390 South Lafayette Street, at McHattie Street. A conceptual master plan for the park shows features including a 10-foot by 10-foot shelter, open lawn space, multiple benches, holiday and ornamental trees, decorative paving and more. South Lyon DDA Director Nate Mack was before Council this week with a request to apply for funding from the Oakland County Parks and Recreation Grant Program. The program was created to assist local communities planning, preliminary engineering/design, and construction costs directly related to park and trail improvements.

The park is estimated to cost around $405,000 total, but Mack is only seeking the first $150,000 needed to get things rolling with the grant. A City match of 25-percent is required, but Mack was asking for 33-percent, or $50,000, to help better the City's odds at winning the award. He told Council this could help secure more funding for the remainder of the project down the road, as it would show the project already has support.

City Council approved the authorization to apply for the grant by a unanimous vote.