South Lyon Couple Reunited With Dog After Car Crash
March 26, 2021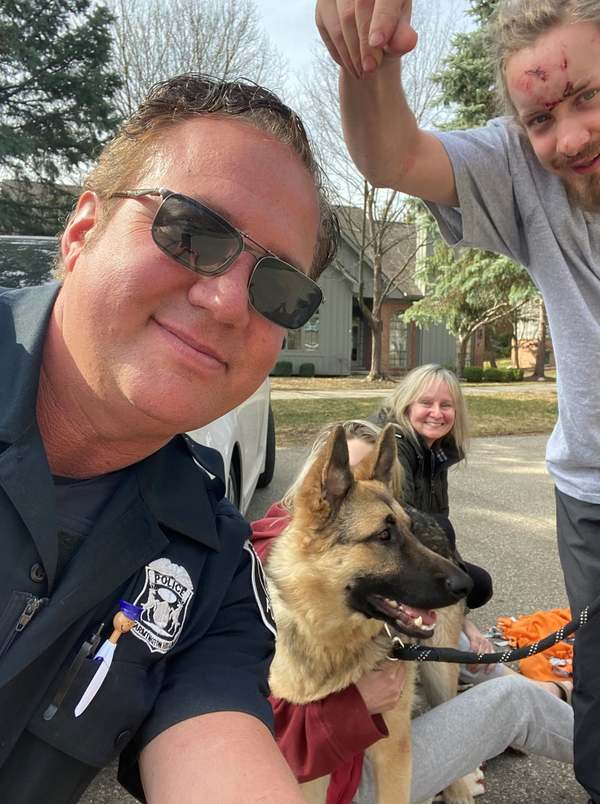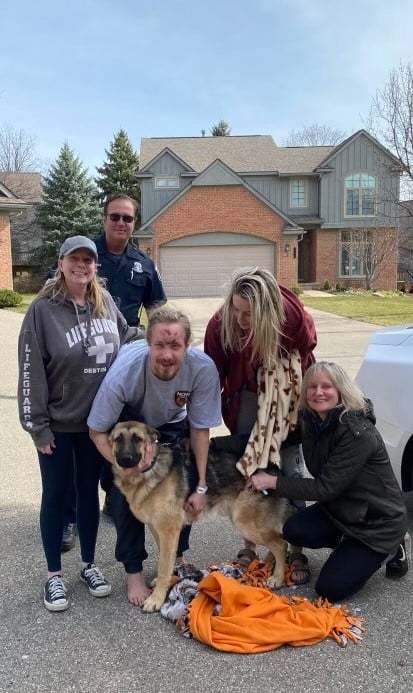 By Jon King / jking@whmi.com


A South Lyon couple had a happy reunion after losing their pet following a car accident.

The couple had crashed their pickup Wednesday afternoon on westbound I-696 and Halsted Road, when it lost control and rolled over several times before coming to a rest in a ravine on the north side of the freeway. The couple was taken to a local hospital for treatment of their injuries.

Their nine-month-old dog, Bo, however, ran away from the crash scene and was not wearing a collar. Farmington Hills Police and Firefighters searched the area Wednesday, but were unable to locate Bo and then posted pictures on Facebook to try and get the public to help.



On Thursday morning, Farmington Hills police received a call from a homeowner who lives north of Twelve Mile Road. She told police there was a German Shepherd on her porch, and she thought it might be Bo. Officer Brian Harbaugh arrived shortly afterward and tried to lure Bo off the porch by offering the dog some chicken from his lunch.

When Bo wouldn't leave the porch, Officer Harbaugh contacted his owner, who had been treated and released from the hospital shortly after the accident. Bo's owner arrived on the scene and a happy ending resulted as the dog was reunited with his family. Farmington Hills Police thanked everyone who assisted in the search for Bo.

Pictures from Farmington Hills Police Facebook page.