Slotkin Introduces Bill To Expand Access To Counseling Services
May 17, 2023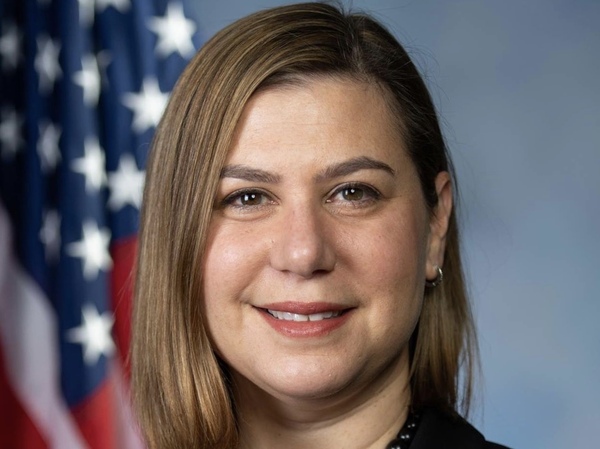 Jessica Mathews / news@whmi.com

Livingston County's Congresswoman has introduced a bi-partisan bill to cut red tape and expand access to mental health and counseling services for military families.

The Comforting Our Families through On-base or Remote Treatment (COMFORT) Act would allow military and family life counselors to work outside of the state in which they are licensed, expanding accessibility for services.

7th District Representative Elissa Slotkin introduced the bill this week, which is co-led by Virginia Republican Rob Wittman.

Slotkin said "When our men and women in uniform sign up to serve, we make a promise to take care of them and their families. It's not easy being a service family – everything from frequent moves to long deployments can put plenty of stress on children and spouses. This legislation cuts red tape to expand options for counseling and mental health services, so our military families can get the support they need."

Wittman commented that reliable access to mental health counseling services is necessary for service members to stay healthy and carry out their duties. He said "The mental health challenges our men and women in uniform and their families face are troubling, and it is incredibly important that we do everything we can to ensure they have the resources to stay safe. Our servicemembers and their families make great sacrifices for our nation, and I'm proud to join my colleagues in this effort to provide them with the care they deserve".

Dr. Michelle Byrd is a licensed psychologist and Professor Emeritus at Eastern Michigan University. She said "It is imperative that our servicemen and women receive the highest quality of mental healthcare available and, to do so, they must be able to have stable relationships with the care providers with minimal barriers to accessing care. We have long recognized that active service members have much greater risk of disruptions to their well-being because of the sacrifices they make to protect us all and the COMFORT Act provides one mechanism through which we can help them maintain their well-being and that of their immediate family members. I strongly support this groundbreaking yet common sense legislation and hope that in time all of our esteemed military personnel will have access to all of the support that they need."

The bill comes amid a shortage of counseling professionals nationwide and on military installations.

Slotkin says the legislation addresses the issue by authorizing license portability, which would expand access to care and enable the Department of Defense to provide counselors to areas where they are most needed.