"Ramp Jam" Event To Benefit Milford Skatepark Project
September 18, 2018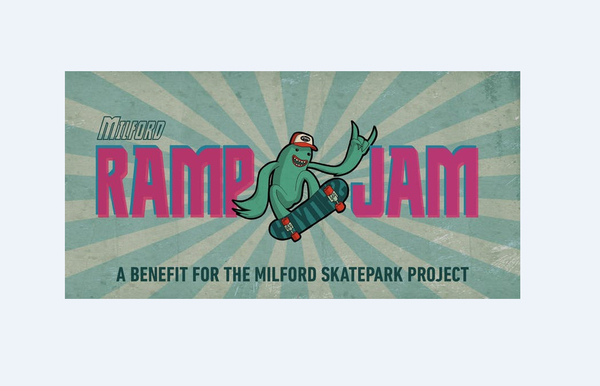 An upcoming event will benefit the Milford Skatepark Project, which aims to create a safe and well-designed skateboarding & BMX plaza.

Project: S-Park is a group of Milford residents who say they are working to revitalize an underutilized space to build a high-quality skatepark and adventure area. The group believes the community amenity will promote healthy and active lifestyles among local residents.

Project: S-Park is hosting the Milford Ramp Jam community event from 3 to 9pm on Sunday, September 23rd. The event takes place in the parking lot behind the Palate of Milford and will feature autographs and photos with U.S. Olympic snowboard silver medalist Kyle Mack, as well as live music from Michigan Rock School students and special guest Vinnie Dombroski from Sponge.

Food and drinks from Palate of Milford will be available for purchase, and there will be free hot dogs for children 12 and under. Tickets are $30 in advance or $35 at the door. Family packs are available for $275 and include four event tickets plus an engraved legacy brick once the park is built. Children ages 5 years and younger are free.

You can find event details at the link below.