Probation Officer Files Lawsuit Over Dismissed Perjury Charges
June 16, 2020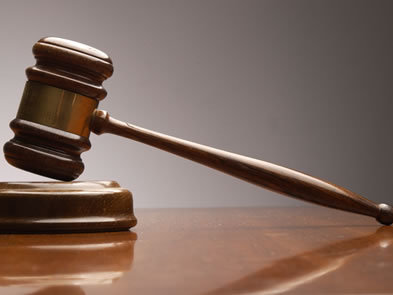 By Jon King / jking@whmi.com


A lawsuit has been filed against Livingston County, Prosecutor William Vailliencourt, Assistant Prosecuting Attorney Mike Taylor and Michigan State Police Detective Craig Carberry.

The suit was filed last month in U.S. District Court by Shalimar Howard, a Michigan Department of Corrections probation officer who was charged with perjury before the charges were dismissed last year by Genesee County Circuit Court Judge Richard Yuille. Howard claims Vailliencourt and Taylor "misused their discretion" to prevent her from voicing opposition to what she called the "discriminatory practice" by the Livingston County Prosecutor's Office in its treatment of probationers. She then claims that Vailliencourt, Taylor and Detective Carberry conspired to falsely charge her with perjury. Howard claims their actions resulted in "potential loss of earnings and earning capacity, and loss of career opportunities."

The perjury charges resulted from testimony Howard gave in March of 2017 about an individual on probation during a hearing presided over by then-Livingston County Judge Theresa Brennan. Brennan was later removed from the bench and pleaded guilty to perjury in a separate case, for which she served six months in jail. Brennan was released from custody last week.

Vailliencourt says the lawsuit is without merit, pointing to the finding by a district court judge that there was probable cause to support the perjury charges, which were then bound over to circuit court for trial. "Prosecutors make decisions every day about whether to issue charges against an individual and what charges to bring. But cases that bring into question the integrity of the criminal justice system are among the most serious. That's especially true where the person's job involves providing information and testimony to a court that might result in a person being sent to prison. While people are always willing to second-guess decisions likes this, maintaining the integrity of the system is critical. And if someone chooses to file suit over it, that's just a part of being a prosecutor. The timing of this, however, should come as no surprise to anyone. In this case, the district court held a full preliminary examination on the perjury charges and heard testimony from all of the relevant witnesses. The court found that there was probable cause to support the perjury charges and bound it over for trial. The transcript containing all the testimony is available in the court file for anyone to obtain and review. After first agreeing with the district court that there was sufficient evidence to support the charges, the circuit judge later changed his mind saying the statements were "literally true." This lawsuit is completely without merit and I anticipate the court will dismiss it." He also questioned the timing of the lawsuit. Vailliencourt is being challenged in the August 4th Republican primary by former Circuit Court Judge David Reader.

However, Howell attorney Tom Kizer, who represented Howard in the perjury case and is an outsppken supporter of Judge Reader, points out that in dismissing those counts, Judge Yuille, "determined that the district Judge hearing the matter 'abused his discretion' in ordering Ms. Howard to stand trial. Judge Yuille did so because her statements were true. She had committed no crime," adding "Mr. Vailliencourt and his office never appealed the Order and findings of Judge Yuille." As to the timing of the lawsuit, Kizer said, "...his claim that this lawsuit and its timing is somehow politically driven is demeaning to Ms. Howard and intended to cause her more anguish and to discredit her further." Kizer added that, "Ms. Howard was the victim of unjustified criminal charges and it is time Mr. Vailliencourt acknowledged that fact. Ms. Howard was accused of extremely serious criminal behavior by our Prosecutor. She was suspended from her job while the charges were pending; she had to leave her home and move herself and her young children in with her parents during all this time because she had no income; she suffered daily emotional trauma while being investigated, accused, and then charged until finally vindicated from any wrongdoing by Judge Yuille."

Howard is seeking damages in excess of $75,000.