Police Standoff In City Of Fenton Ends In Apparent Suicide
June 13, 2018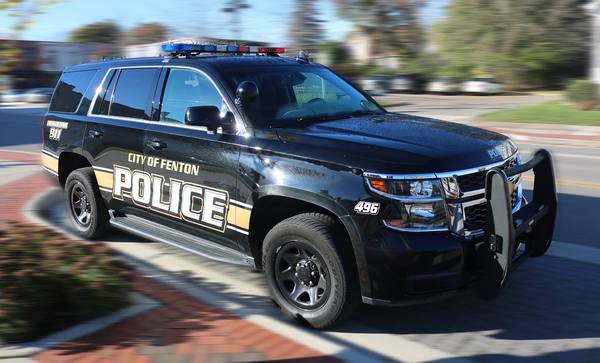 UPDATE: The deceased suspect has been identified as Kyle Smith of Fenton.


A domestic situation that started Tuesday morning and led to a police standoff in Fenton ended with the gunman taking his own life.

Fenton Police received a phone call from a woman around 8am who reported being assaulted by her boyfriend. Officers responded to the home in the 600 block of Hickory Street and attempted to make contact with the man but were unable to. The woman had went to the police station so officers cleared the residence and returned to the station, where they learned the 35-year-old suspect had assaulted the victim earlier that morning.

Chief Jason Slater tells WHMI the suspect attempted to strangle the victim and after obtaining arrest warrants, officers returned to the residence to try and take him into custody. When they arrived, Slater says they couldn't make contact and heard from inside the home what they believe was a single gunshot. Slater says they pulled back, took up perimeter points and tried to establish contact with the suspect before enlisting assistance from the Michigan State Police Emergency Services Team.

Slater says the MSP team attempted numerous times to get the suspect to come out of the home, give himself up and allow the situation to end peacefully. Robots and cameras were eventually used to determine the suspect was not on the first or second floor of the home. He says after the basement window was breached, they determined the suspect was lying on the basement floor of the home. At that point, Slater says entry was gained and they learned the suspect had succumbed to what they believe was a single gunshot wound, which ended his life. The man was found dead in the basement around 12:45pm.

Slater says at this point, they believe it was the single shot that resulted in the suspect's death but that remains under investigation. He says they heard no other gunshots other than the single one that happened in the early morning. Slater said they were awaiting autopsy results for positive identification and notifying family members but anticipate releasing the suspect's name sometime today. He says the couple had been together for a while and had two children, who were not home at the time of the incident.