Police Chase Ends In Rollover Crash For Hit And Run Suspect
May 31, 2018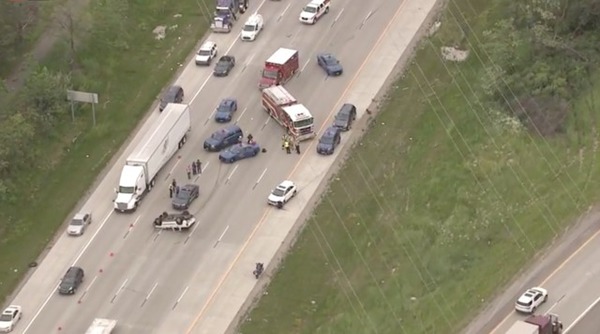 A police chase on I-96 ended in a rollover crash when the suspect in a prior hit and run accident attempted to evade authorities yet again.

At approximately 3pm Wednesday, an officer from the Brighton Police Department was patrolling the parking lot of the Brighton Mall when he spotted a vehicle wanted in a felony hit and run accident that had occurred at eastbound I-96 and Pinckney Road just a few minutes prior.

The officer attempted to stop the suspect, who was driving a Chevrolet Tahoe, but the suspect kept driving until he was slowed by traffic. The suspect then "flipped the officer off" and fled east on I-96. Michigan State Police assisted in the pursuit until the suspect crashed near east I-96 and Haggerty Road.

The driver was transported to Beaumont Hospital in Farmington Hills. Police say heroin and other drugs are suspected to be factors in the incident. No officers were injured and there was no damage to any police vehicles. Picture courtesy of WXYZ.