Pigs At Fowlerville Fair Test Positive For Swine Flu
July 28, 2018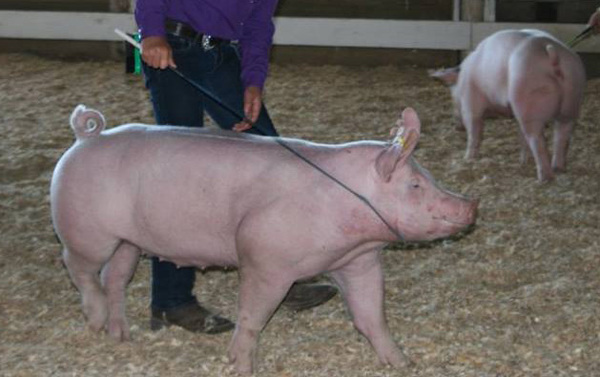 The Livingston County Health Department reports the Michigan Department of Agriculture and Rural Development identified pigs at the Fowlerville Fair that tested positive for swine flu, or influenza A. The Fowlerville Fair Board has taken steps to isolate infected pigs to prevent additional exposure. Infected pigs began showing symptoms Thursday evening and laboratory results were confirmed late Friday afternoon. The fair kicked off Monday and concludes today. At this time, there are no reported human illnesses.

The Health Department and Fowlerville Fair Board are reaching out to swine exhibitors, their families, and anyone who visited the swine barn at the fair to notify them of possible exposure to infected pigs. The Health Department is also instructing healthcare providers in the area to watch for patients with respiratory symptoms who report exposure to swine or who visited the fair.

Swine flu can spread quickly between pigs and while rare, can pass to humans through droplets in the air when sick pigs cough or sneeze. Human symptoms are similar to those of seasonal flu and can include fever, cough, runny nose, and sometimes body aches, nausea, vomiting, or diarrhea. Symptoms usually appear within three days of exposure but can occur up to 10 days. Currently there is no vaccine for swine flu, nor will the seasonal flu vaccine protect against swine flu; however, antiviral drugs, such as Tamiflu and Relenza, are said to be an effective form of treatment.

The Health Department's full release can be viewed at the attachment below.


Facebook photo.