Pedestrian Killed Trying To Cross Highland Road
April 27, 2018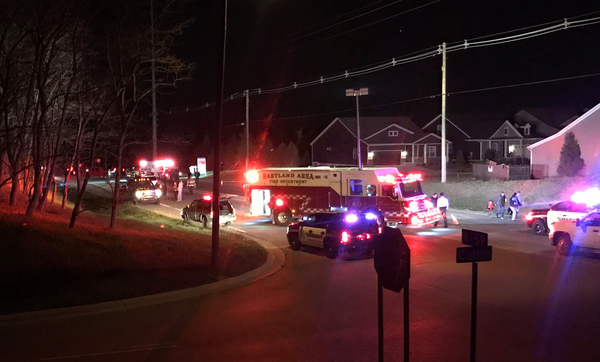 A pedestrian was killed Thursday night while trying to cross a Hartland Township roadway.

Deputies with the Livingston County Sheriff's Office were dispatched to Highland Road near Cullen Road at approximately 9:13pm for a vehicle versus pedestrian injury accident. A preliminary investigation indicated that a 22-year-old Hartland resident was crossing Highland Road when they were struck by two separate eastbound vehicles. The first was a 2005 Chevrolet Silverado operated by a 47-year-old Milford resident. The pedestrian was then struck by the second vehicle, a 2002 Dodge Caravan operated by a 23-year-old Fenton resident.

The pedestrian, whose name has not been released, was pronounced deceased at the scene by Livingston County EMS. The drivers of both vehicles were not injured. Highland Road was closed for approximately three hours during the investigation. Speed and alcohol use do not appear to be a factor in the crash, which remains under investigation.

Deputies were assisted at the scene by personnel from the Hartland Fire Department, Michigan State Police, and Livingston County EMS. (JK) Submitted photo.