Howell Students Create Busy Boxes For Local Hospital
March 18, 2023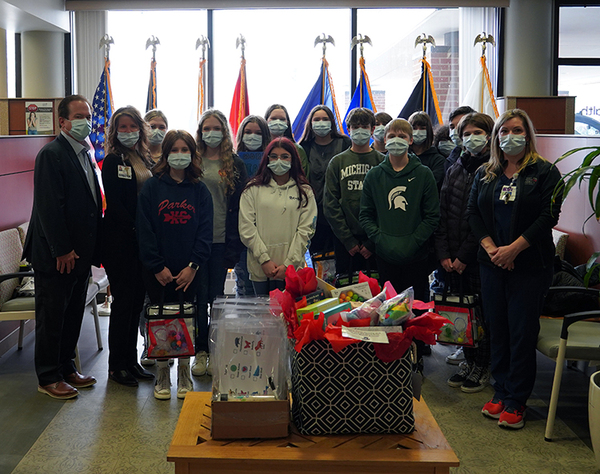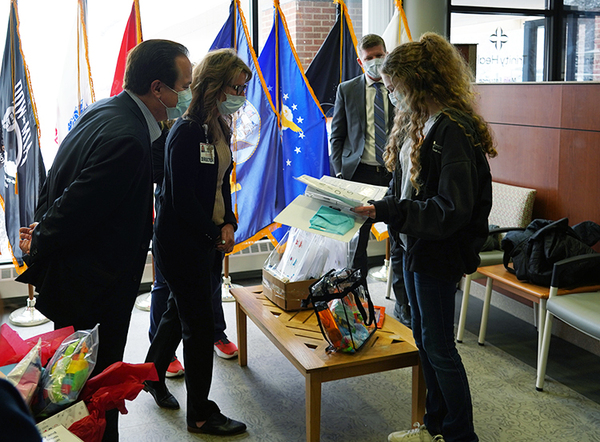 Jessica Mathews / news@whmi.com

8th grade students at Parker Middle School recently completed a service-learning project to provide "busy boxes" to a local hospital.

The boxes are filled with sensory stimulation items, including fidgets and mind games such as word searches and other puzzles. Students collected donations and created homemade fidgets and mind games to create the Hospital Busy Boxes, which they delivered to Trinity Health Livingston Hospital.

The goal of the service-learning project was to reinforce a key concept of The Positivity Project, which is the "Other People Matter Mindset".

To begin, each eighth-grade Patriot Time class submitted a cause they identified needing support within the Howell community. The students then voted on the causes, with Hospital Busy Boxes receiving the most votes.

In talking with Trinity Health Livingston Hospital, the students learned of a need for sensory stimulation and memory-aid items for their elderly patients with dementia and other cognitive impairments.

Parker Middle School Student Services Advisor Stacy Downer said "Our eighth-grade students did an amazing job leading this service-learning project. The project encompassed several aspects of The Positivity Project and the district's Portrait of a Highlander. Students embraced the Other People Matter Mindset and also showed leadership skills, relationship skills, and social awareness.

The staff at Trinity Health Livingston Hospital were said to be very appreciative of the donation of Hospital Busy Boxes and shared how much patients will enjoy them.

The Positivity Project is a program designed to help students build positive relationships and to understand, appreciate, and exemplify the character strengths in everyone. The students learn about a different character strength from the Positivity Project each week. The 24-character strengths are the foundation of the Positivity Project and range from bravery and forgiveness to integrity and kindness.

More information is available in the attached release.