One Killed, Five Hurt in Walled Lake Crash
March 23, 2023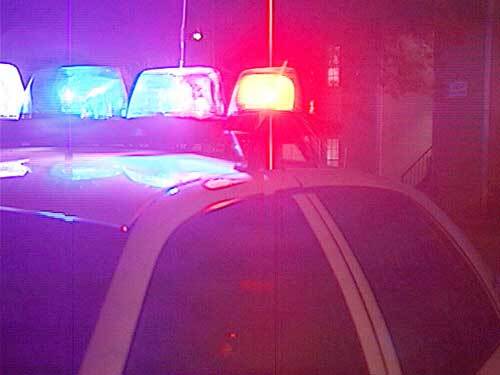 April O'Neil / news@WHMI.com

A girl from Commerce Township was killed and five others were hurt in a hit-and-run crash in Walled Lake.

According to the police report, a driver drove through a red light fleeing from the police which caused a four-vehicle crash that killed a 13-year-old Commerce Township girl and injured five other people Wednesday night.

The crash happened Wednesday approximately 7:45 p.m. Wednesday on eastbound West Maple Road near Decker in Walled Lake. A 2023 Jeep Gladiator collided with two other vehicles – one traveling northbound on Decker Road, and the other traveling southbound – when it was being pursued by Walled Lake police.

The two occupants of the Jeep ran away from the scene. Sheriff's deputies are actively searching for them.

"Once again, we've seen an individual involved in a horrific crash causing death, flee the scene," Sheriff Michael Bouchard said. "It's hard to imagine someone can ignore the basic humanity of helping others. I look forward to this person being held fully accountable for their actions because I'm confident this driver will be found."

The northbound vehicle was a 2010 Honda Fit being driven by a 51-year-old Commerce Township woman. Her two daughters, ages 10 and 13, were passengers in the vehicle. The 13-year-old girl was removed from the vehicle by paramedics and taken to the hospital where she was pronounced dead a short time later.

The 10-year-old was ejected from the vehicle and is in critical but stable condition. The mother is hospitalized in serious condition. It was unknown if the occupants of the Honda were wearing seat belts.

The southbound vehicle was a 2020 Chevrolet Equinox being driven by a 43-year-old Commerce Township resident and occupied by a 10-year-old passenger. Both were wearing seatbelts at the time and were treated and released Wednesday night.

A fourth vehicle, a 2023 Cadillac STX, was stopped at the light at West Maple and Decker when it was struck by the Honda as it spun. The driver, a 58-year-old Commerce Township woman, was treated and released Wednesday night. She was wearing a seatbelt at the time of the crash.

The incident is being investigated by the Oakland County Sheriff's Office Crash Reconstruction Unit at the request of the Walled Lake Police.