Northfield Township Officials Continue Park Progress
March 14, 2022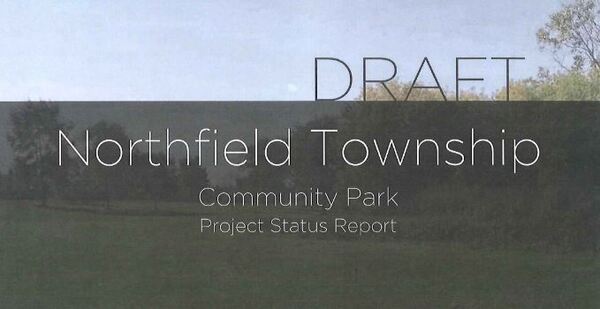 By Mike Kruzman / news@whmi.com

Northfield Township officials have allocated matching funds for a grant, as work towards a new park in downtown Whitmore Lake continues to progress.

The township purchased 23-acres in 2016 with the intent of developing a community park. The project has undergone several visioning sessions, surveys, and RFPs, and after a couple false starts, appears closer than ever to be coming together into something that fits much of the community's desires.

Township Manager Mark Lloyd presented to the Board of Trustees, recently, a living document that will be available for them or anyone in the public seeking information on the park. This draft project status report will have maps, funding sources, notes on the progress being made, goals, and deadlines.

One of those deadlines facing the Board was allocating matching funds for a DNR grant of $300,000. The Board of Trustees previously approved their required $130,000, but hadn't allocated where it would come from. That changed, last Tuesday, when they voted to use general fund dollars.

Following the approval, Trustee Josh Nelson and Treasurer Jacqueline Otto discussed borrowing the money as interest rates were very favorable, but not predicted to stay that way. Trustee Janet Chick noted that they have two bonds coming off the record this year and early next. Nelson also shared his expertise to help comfort any concerns, saying this is likely the cheapest money they'll ever be able to borrow and they need to act fast to get an interest rate they like.

Nelson made a motion to have Otto contact the township's bond attorney to inquire about bonding between $350,000 to $500,000. If that route is taken, discussion centered around potentially using that money towards the match, needed amenities for the park, and other projects to be determined. Nelson's motion was approved.