Nominations Sought For Champion For Children Award
March 9, 2018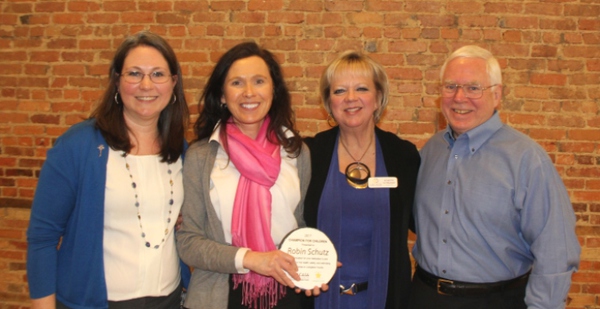 April is National Child Abuse Prevention Month and two local organizations will once again recognize a community member that has made a noteworthy and positive impact on the lives of children.

Nominations are being sought for the 2018 Champion for Children Award, which comes from The Great Start Collaborative and LACASA Center's Child Abuse Prevention (CAP) Council. CAP Council Coordinator Holly Naylor says with so many terrible things going on in the world, it can be easy to forget there are good people supporting and protecting children, which is what the Champion award is about.

Representatives from Great Start and the CAP Council will meet and review the nominations, then announce the winner and nominees at a luncheon on April 4th. LACASA's Plant a Pinwheel Celebration will be held the same day to kick off their awareness campaign for National Child Abuse Prevention Month.

The deadline to nominate a person for the Champion for Children Award is Friday, March 23rd. Nominations must include an explanation of how the nominee has made an impact on children and can be done by emailing Naylor at hnaylor@lacasacenter.org. (DK)


Pictured: (From left) CAP Council Coordinator Holly Naylor, 2017 Champion award winner Robin Schutz, LACASA President & CEO Bobette Schrandt, and Howell Mayor Nick Proctor.