MSP Troopers Honored For Thwarting Belle Tire Burglary
March 10, 2023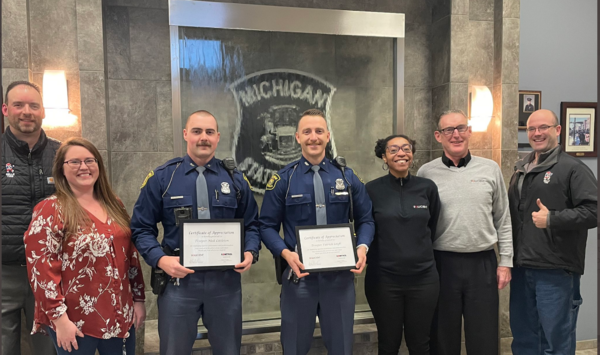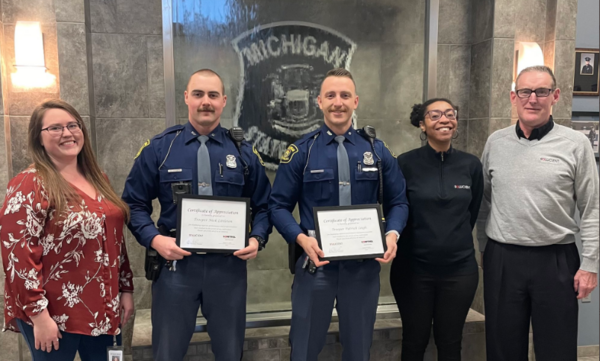 Jessica Mathews / news@whmi.com


Two Troopers with the Michigan State Police Brighton Post were honored this week for their work in thwarting a burglary at a local tire shop.

The incident happened on March 1st at the Belle Tire off Grand River in Howell.

This week, Troopers Leigh and Littleton were presented with certificates of recognition by Belle Tire, Sloucient Security, and Sonitrol Electronic Security for their work on the case.

The pair observed a break-in in progress. A suspect was seen walking around inside of the building and attempted to put a tire on a car in a bay to use as a getaway vehicle.

The suspect, who was on parole at the time, was "promptly arrested".

Further information was not released.