Michigan Licensed Beverage Association Hosts Annual Lobby Day
May 2, 2023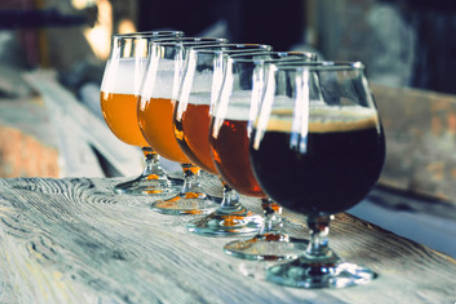 April O'Neil / news@WHMI.com

The Michigan Licensed Beverage Association (MLBA), the state's largest association of on-premises liquor licensees, is hosting its annual Lobby Day today, May 2.

Bar and restaurant owners from across the state are gathering to meet with their local legislators to discuss the current issues impacting the hospitality industry.

"Gathering a unified group of business owners from the hospitality industry and having them meet with their senators and representatives helps show our strength in numbers," said MLBA Executive Director Scott Ellis. "Our industry has experienced its share of setbacks over the past few years and we are here fighting for our future."

The MLBA is made up of a diverse mixture of liquor licensees with their own unique challenges, but they also face industry-wide issues that need to be addressed with a grassroots touch, according to the MLBA.

"Our willingness as an industry to come together and work together on so many different topics is simply amazing," Ellis said. "Some of the core issues we will be focusing on this year deal with server training, redemption games, cocktails to go, charity donations, liquor violations, and, of course, labor issues."

The MLBA says they are looking forward to introducing its priorities to legislators on both sides of the aisle who may not yet fully understand the heavily regulated and complex hospitality industry.

"The hospitality industry is unique in that it encompasses everything from neighborhood bars to pristine country clubs to late-night entertainment venues," Ellis said. "And each of those individual sectors deserves a voice here in Lansing. That's why we band together for our lobby day each year."

The Michigan Licensed Beverage Association is a not-for-profit corporation created in 1939 by liquor licensees in the state of Michigan with the purpose of mutual improvement, protection, and benefit, therefore promoting the moral, social, and intellectual advancement of the liquor licensees of the state of Michigan.

For more information on the association and its activities, visit the MLBA website (link provided).