Michigan Gas Prices Hit Highest Price In Seven Years
June 15, 2021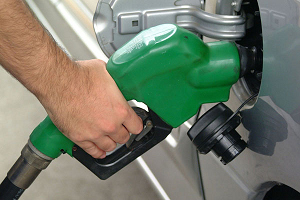 By Jessica Mathews / news@whmi.com


Livingston County motorists and others across the state are likely feeling pain at the pump as of late as gas prices have hit their highest point since 2014.

AAA Michigan Spokeswoman Adrienne Woodland says the state average for regular unleaded gas is currently $3.17 per gallon – which is up about 15 cents compared to this same time last week. She says the last time prices were that high was in October of 2014 but prices have been averaging around $3 a gallon since 2018.

Woodland tells WHMI there are two main factors pushing prices upward in Michigan. She says gasoline stocks in the Midwest are fairly tight right now, which is sending prices upward in some states including Michigan. Woodland says crude oil prices have also gone up, which is now above $70 a barrel and affecting pump prices across the nation.

She says in Michigan over the roughly the last decade or so, yearly highs usually come between May, June, and July. Woodland added one of the things they see in a typical year, which 2020 was not, is that prices start to rise in the spring as the switchover from winter to summer gas blends takes place. She says an increase in demand for more big driving holidays, such as Memorial Day, will usually drive prices upward.

Woodland noted if crude oil prices continue to remain high, gas prices could fluctuate throughout the month of June. For the Independence Day holiday coming up, Woodland says if the forecast is anything like Memorial Day then people can certainly expect a larger number of travelers due to so much pent-up demand.