MHSAA Calls Theis Transgender Bill "Unnecessary"
March 17, 2021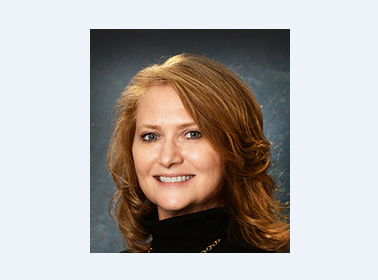 By Jon King / jking@whmi.com


The Michigan High School Athletic Association (MHSAA) says legislation a local lawmaker contends will protect female athletes is not only unnecessary but could prove to be an impediment to girls in sports.

Republican State Senator Lana Theis of Brighton Township introduced Senate Bill 218 last week. It would require Michigan schools to only permit students of the same assigned biological sex to compete against one another in school-sanctioned gender-specific athletics. As written, it would prevent transgender athletes from participating on the team corresponding to their gender identity. Theis has defended the measure as ensuring that girls and women "have an equal opportunity to compete in athletics on a level playing field."

However, MHSAA spokesman Geoff Kimmerly says they already have a working policy pertaining to transgender athletes and that Theis' bill could actually prevent girls across the state from participating in sports. He noted that in many areas, smaller schools often have to combine teams for sports including golf, wrestling and swimming.

"During the 2018-19 school year – our last full year since we were not able to play sports last spring – we had more than 800 girls participate on boys teams," said Kimmerly. "They would not be allowed to do so under this legislation."

Kimmerly says under a 2012 policy (posted below), if a transgender female student wants to participate on a girls' team, they require documentation indicating the student's listed gender on school or medical forms, whether the student has or is taking hormones, or has undergone surgery. The MHSAA then reviews those records on a case-by-case basis. In the last five years, only ten students have utilized the policy and were allowed to play after being found in compliance.

"We believe this legislation is unnecessary, for a few reasons, said Kimmerly. "We have averaged two inquiries per year related to our transgender policy over the last five years – compared to a total of roughly 180,000 high school athletes in Michigan annually. Our policy is effective and compassionate, our schools are happy with it, and it has been followed without issue."

Theis has not cited any examples of opportunities being lost by female athletes because of transgender participation. Her office has also not responded to a request for comment on the MHSAA statements.

The legislation is also opposed by Equality Michigan, which advocates for LGBTQ rights, which has called the bill "a misguided and mean-spirited attack on some of the most vulnerable youth in the state."



Senate Bill 218 has been referred to the Senate Committee on Education and Career Readiness for consideration. It is among similar legislation filed by Republican lawmakers in more than 20 states in recent months.